Yesterday was the first day of our founding father of Singapore, the late Mr Lee Kuan Yew body lying in state at Parliament House for public to give their final respect to him. I born in the 3rd generation in Singapore, and since young I studied history and from education I knew about Lee Kuan Yew, although I never meet him personally in my life before but he is always the most respectful man ever I admired in my mind.
His humble and intelligence mindset has change Singapore from a third world into first world country among the region. The infrastructure in Singapore improves rapidly and without fail, Lee Kuan Yew thinks about future before hands on the present situations.


Hence, yesterday was the most sorrowful yet heart-warming moment to visit the Parliament House. I believed if you have read and saw the news on TV, the lying in state at Parliament House will be open 24 hours daily from today until 28 Mar 2015, 8pm. Likewise, everyone has make their way down to Raffles Place, Clarke Quay and CityHall area to queue for their entry to Parliament House for last respect. The estimated time increased to 8 hours approximately.
As the most respectful person in the world, in bottom of my heart, I told myself that I must queue and walk in the Parliament House to give him my final respect. Some people have been complaining about the weather very Hot, the queue super Long, Distance very Far, super crowded and etc… But think again, if Mr Lee can use all his life in building up this beautiful nation, I think these long hours of queue is nothing compares to his life that he given up.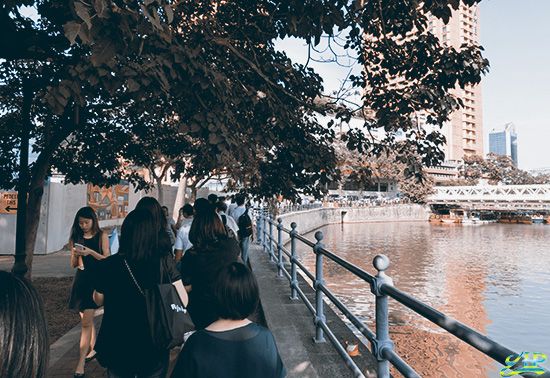 My friend and I took time off to Parliament House for last respect to Mr Lee Kuan Yew. Our starting queue was at Liang Court at River Valley. It was far distance away from the Parliament House and estimated time was about 8 hours. Under the humid weather and messy crowd, surrounding me were kids, students and working adults. I am glad that the queue was moving smooth and at each point of time, there were volunteers giving out free drinks and foods for people who queue for the last respect.
Free Drinks and Free Foods were given along the way! You guys are awesome!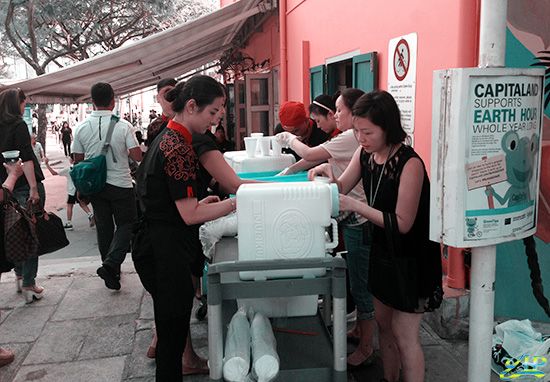 Along my queuing journey to Parliament House, what I experienced and I saw with my own eyes was kind, polite, helpful and friendly. We care for one another till we reach our destination. I am happy to even bump into my camp mates, warrants and Chief of Infantry officer's BG Chiang. I had a quick chat with him and he tells me to keep it up!
"I have no regrets. I have spent my life, so much of it, building up this country.
There's nothing more that I need to do." – LKY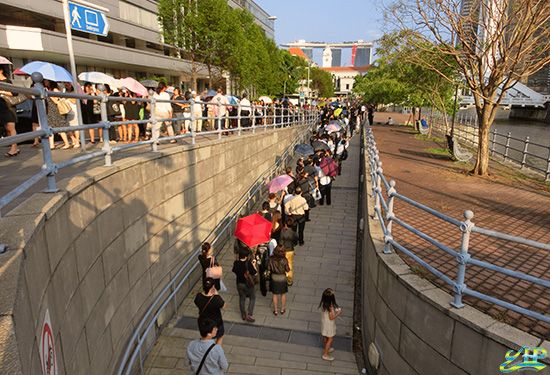 Weather was perfectly fine and time touched sunset, the human chain remained long. I used this opportunity to capture sunset moment while continuing moving to the destination. If break it into 4 different section, it will be from Clarke Quay, to Honglin Park, to Raffles Places followed by Parliament House.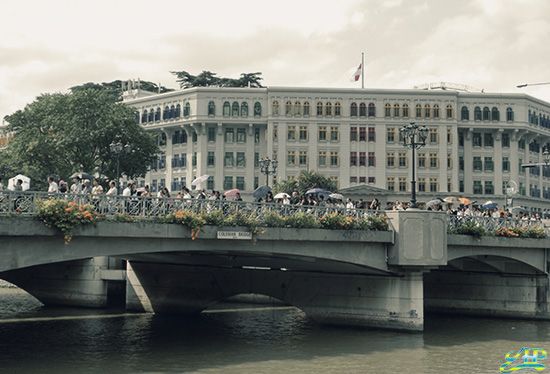 At Hong Lim Park was the longest waiting time whereby the police officers and ushers started to process people batch by batch.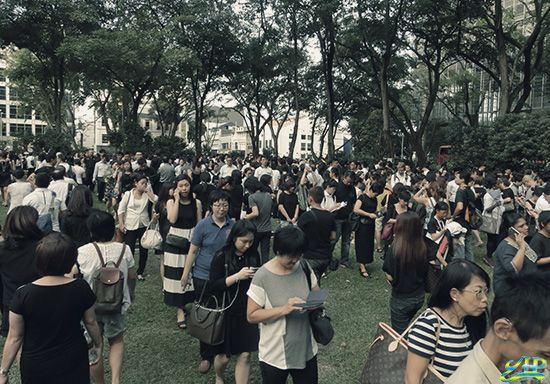 The sky turned dark as we continue walking…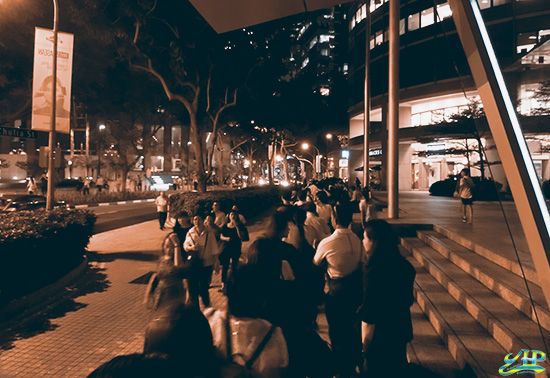 After a long waiting time and walk, we have finally reached the Fullerton hotel! The building was on half mast for respecting the late Mr Lee Kuan Yew.


Singaporean never gives up easily! Some of the foreign tourists even queue with us too! The long queue at Cavenagh Bridge… Yes reaching soon… Press on!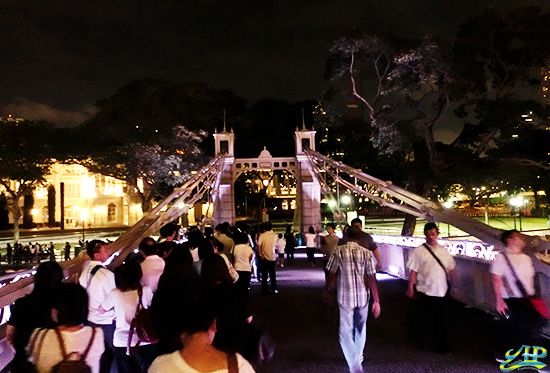 We were about 70m away from the Parliament House…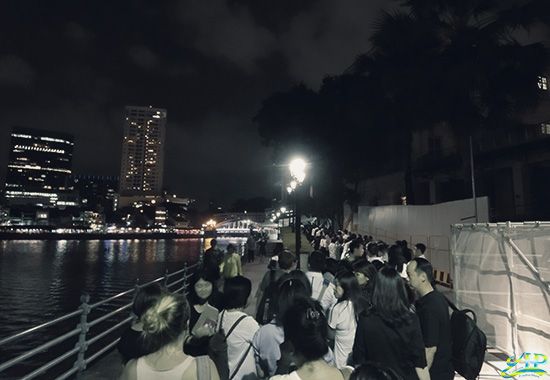 Conquering the long queue from Clarke Quay to Raffles Place, the time was about 9pm and we finally reached outside Parliament House. I told myself and the surrounding, "Yes! We make it! And everything now is worth it!" One of our greatest achievements was that we never give up along our way. We followed the queue in front of us and went through the security check before proceed in the Parliament House.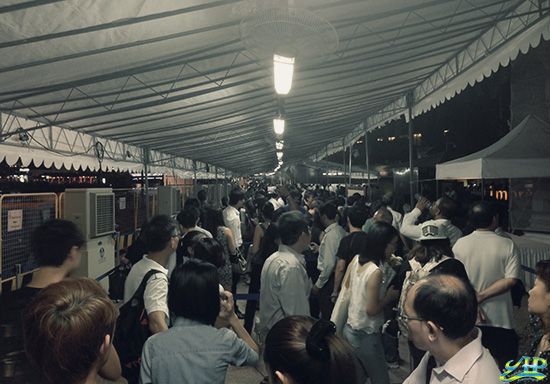 Parliament House of Singapore
My deepest condolences.
I sincerely bow at the late Lee Kuan Yew,
in heart saying;
"Thank You Sir, You are a great man.
We will always remember you.
"
离别是为了有一天更好地相聚。
– Hp.