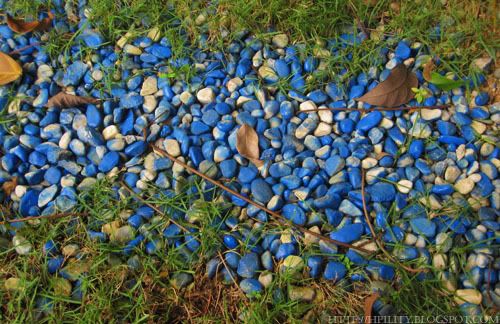 A stepping-stone can be a stumbling block if we can't
see it until after we have tripped over it.
It's weekend! 1 week 7 days just pass pretty fast, within few hours later, we are going to welcome saturday and sunday again! How 'great' to say that my weekdays was full with loads to school work.
Few incoming of project and one of them need to film something related to communication between human! lols… my script not yet prepare… oh well ~ i have not prepare anything yet.. *hint my group member* haha…
Today, want to share about something related to my picture above, which i called as 'stepping stone'. I know we people do success in different way.. Some may used their fastest way to success and some may success through step by step of experience they gain.
Neither nor, they are no right or wrong in these two way. All i want to say is that just believe in what you are doing and one day it will success. Doesn't matter fast or slow because overall you will still gain the experience and enjoy the happiness you have. *Smile into the mirror, believe in yourself and say 'I make do it'.*