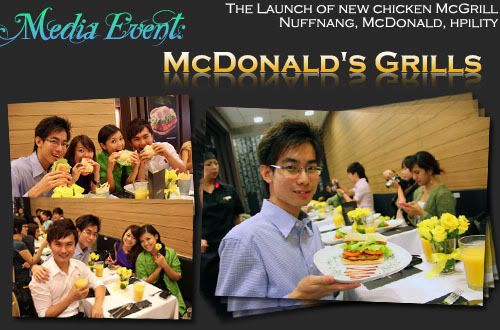 Once in my life time, McDonald's give me their best service ever. Hello readers! Welcome back to my blog! Yes!! Today will be sharing about the McDonald's food tasting private event which i attended 2 days back with a group of bloggers. Thanks Nuffnang for the invitation!! Let's get ready to be hungry with their delicious Teppanyaki Chicken McGrill burger.

After eating McDonald's for so many years, this my first time having this kind of unique dining experience at McDonald's, the staff gave us a big smile and warmly welcome while we stepped in.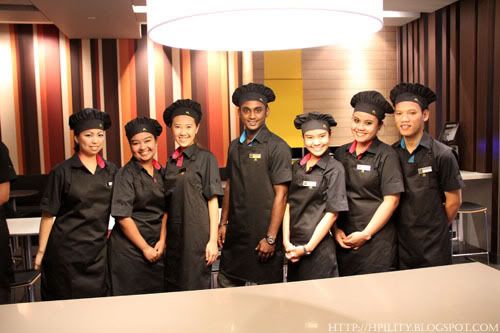 I bet you won't see this kind of restaurant set up at any of the McDonald's outlet! haha Yup!! Table with yellow roses, well arrange of cutlery set and a book of menu… you might be thinking I'm having my food tasting in the restaurant right? Yes! Is Fast Food Restaurant!!
The menu consists of 4 meal course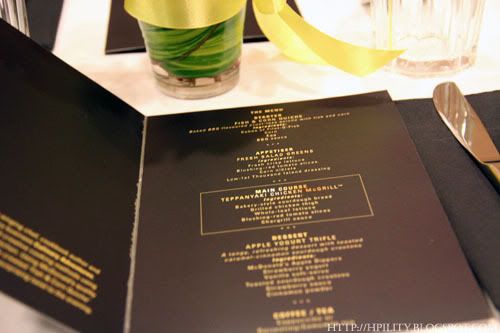 Orange Juice was served as my request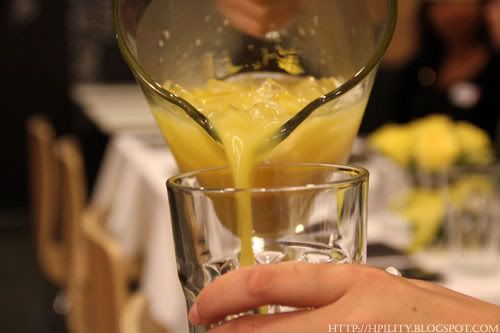 Bloggers from different table were ready to try out their new food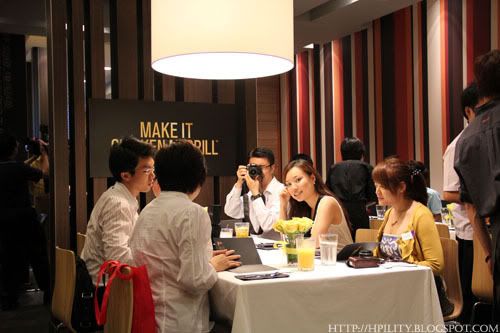 Let's get started! As my title said "Teppanyaki Chicken McGrill", guess what food is that? Keep scrolling down and you will know! hahaha…

Opening speech on some introduction about the McDonald's McGrill was given and one thing surprised me was the special Dance Performance from the McDonald's crew!! Like their McGrill theme song! It's Awesome!
William, Me, Thiang and Silver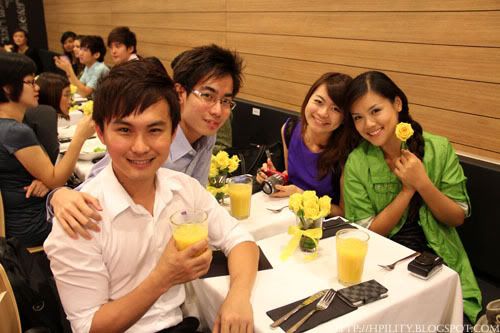 All food was served on crockery! *Everyone excited* Many video camera recording around us while we were eating.. lols.. *Sound like food tasting filming* but it is! Food served with their starter dish followed by appetiser, main course, dessert and end with either coffee or tea. Alright, time for us to try out their new dish..
Starter: Fish & Corn Quiche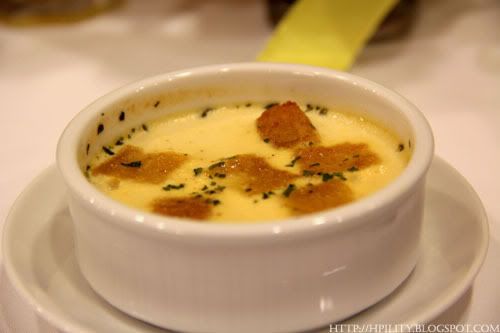 Appetiser: Fresh Salad Green

Woohoo! Here comes my favourite Main Dish of the day! The Teppanyaki Chicken McGrill!!! Super delicious with their tender juicy Grilled chicken thigh mixing with Chargrill sauce. The best McDonald's burger i ever ate in my life. lols..

Ingredients of Teppanyaki Chicken McGrill:
No Patties. Only 100% chicken thigh meat marinated with teriyaki sauce.
Freshest whole-leaf lettuce & Succulent blushing red tomatoes.
Bakery style sourdough Bun & Chargrill Sauce.
For your more info, this Teppanyaki Chicken McGrill burger will be available in all McDonald's restaurant starting from March 1.
What is the price of Teppanyaki Chicken McGrill?
The Teppanyaki Chicken McGrill will be sold at $5.50 (a la carte) and $8.00 as an Extra value meal.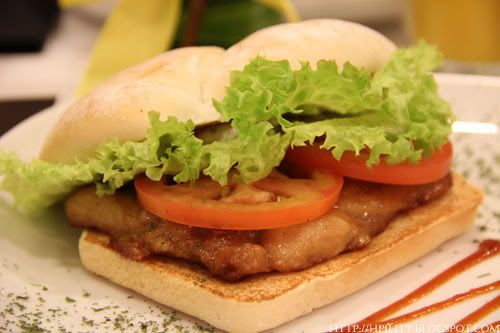 McDonald's Fries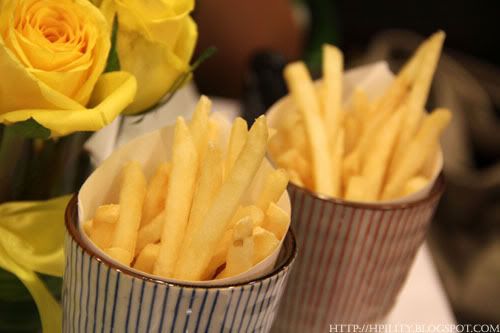 We post this yummy action to the official photographer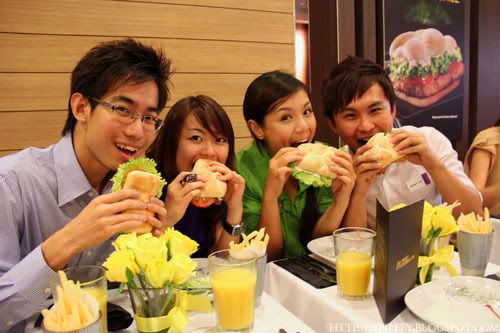 Dessert: Apple Yogurt Trifle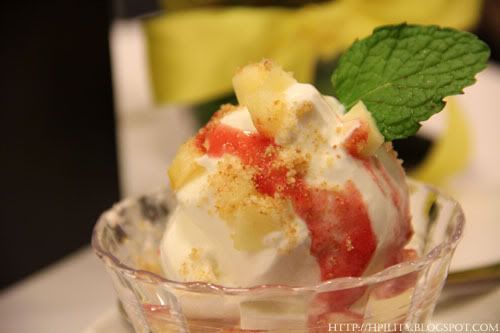 A Cup of Cappuccino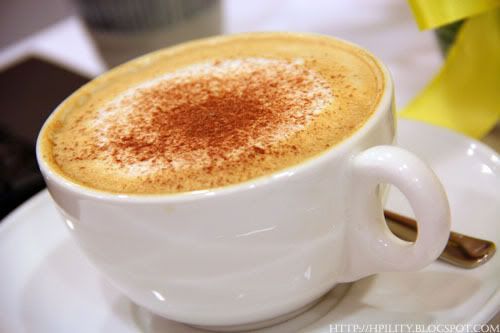 Picture with Silver Ang, Leonny and Thiang
Picture with Esther, Ben, Randy and Shawn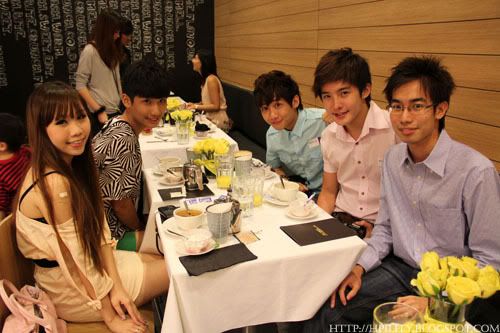 This pretty PR told me that she hasn't tried the Teppanyaki Chicken McGrill! How can this be?? lols.. Manager of this PR, faster let her try the Teppanyaki Chicken McGrill!!! hahaha…
Picture with my blogger bro, William Tan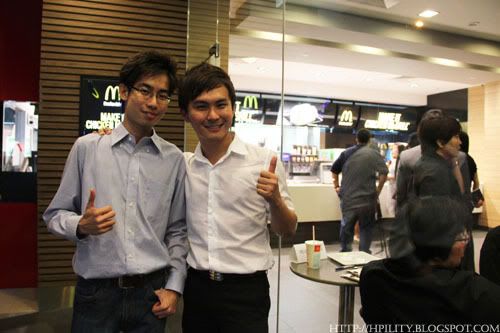 Picture with Singapore Food Blogger, Philip
Enthusiastic McDonald's crew!

That's all for today. Hope you guys had enjoyed the picture above, more picture will be uploaded on my facebook! Remember to get your first taste of Teppanyaki Chicken McGrill on the 1st day of March 2011.
McDonald's I'm lovin' it