Hi readers! Today will be sharing an event which i attended few days back at The Gallery Hotel. Its a media event invited by Alfred from Asia Pacific Breweries (APB) Singapore, the unveil of celebrates Togetherness This Lunar New Year.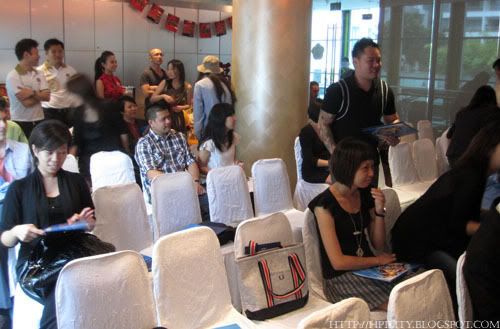 Events talks about how TIGER, GUINNESS and ABC Beer celebrate with you 'Together' in this Lunar New Year. One very cool thing i like it alots was Tiger Beer TV Commercial whereby the theme for this year was about '聚' (Together) as the Lunar New Year campaign : "CELEBRATE TOGETHERNESS WITH TIGER"
Story of (聚):
A reunion today is to be enjoyed not just with family, but also with friends and loved ones. Tiger Beer's TV ad for this Lunar New Year expresses this contemporary notion of "Togetherness" (聚). It shows how two friends bring together more friends in a "magical" way when drinking and clinking their glasses of Tiger Beer over dinner – culminating in a grand reunion [Read More]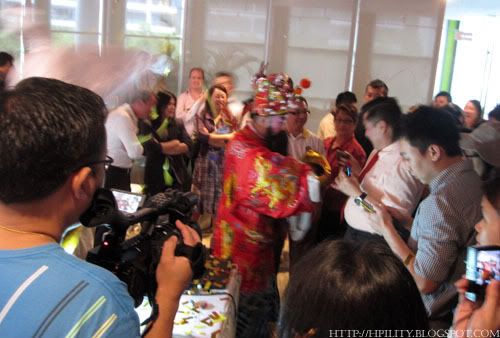 Fortune god appeared in this event too, giving everyone a good fortune this year, hope everyone 'Huat Ar!!' hahaha.. During this event, they also unveil their 1kg of Tiger Beer Gold bar. *Its real gold* and i guess everyone want that too.. haha..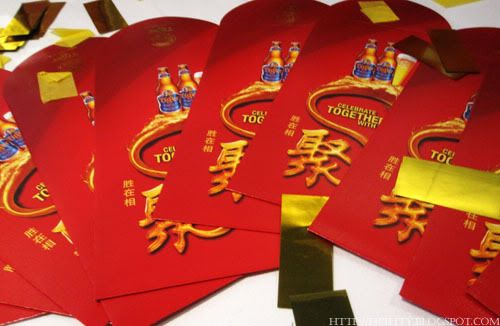 The golden rabbit may bring you good fortune this year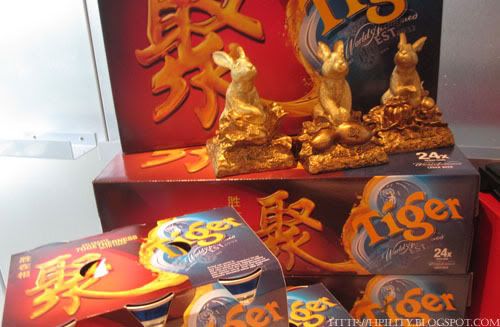 Lighter with Tiger Beer Brand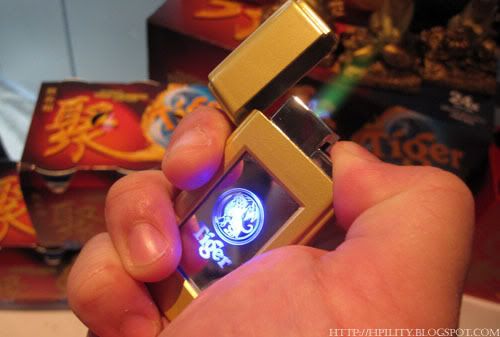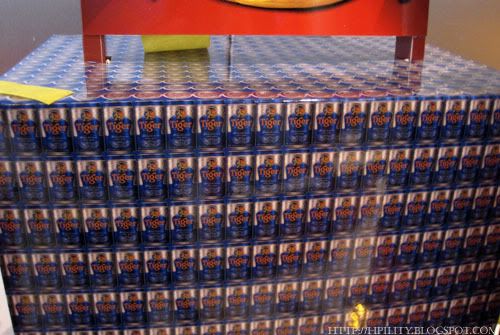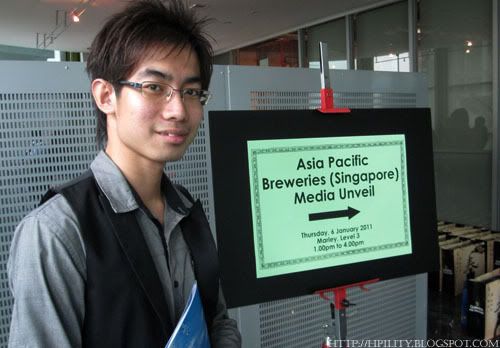 I could say that after attending this event, I'm ready to get into Chinese New Year mood! Its just 23 days left to Lunar new year and i guess everyone has start shopping for their CNY stuff. haha have fun shopping it and get ready to countdown again!
Below this picture are the gift sponsored by APBS! Thank you very much! That's all for today. Hope everyone have a nice weekdays ahead 🙂