Welcome to the brand new year! McDonald's has kicked off with their world first 'All Day Sunrise' campaign. In Singapore, McDonald's All-Day Breakfast will be available on weekdays on 1 to 4 JAN 2015 from 11am to 5pm. Of course, McDonald's ALL DAY Breakfast will still be available on weekends and public holidays too. Makes you're every hours feel with sunshine, hurry grabs your favourite 'Hotcakes', 'Hotcakes with Sausage' and 'Breakfast Deluxe' at selected McDonald's stores today.
My McDonalds Breakfast Deluxe!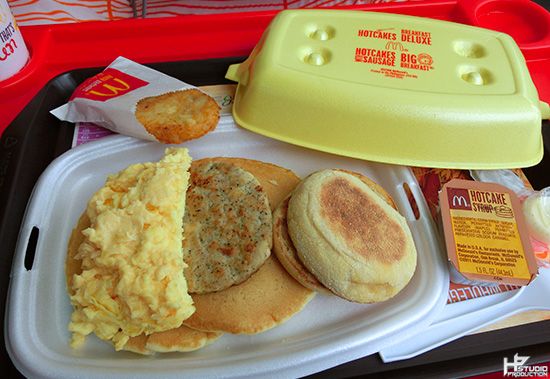 Is so cool to have our McDonalds Breakfast on the bed!