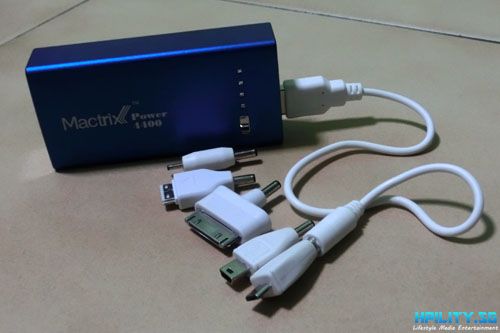 Introduce you guys a coolest compact and lightweight gadget – the Mactrix mobile power solution designed for charging smartphones, tablets and other portable electronic device while on the go. It serves as an ideal companion for travelling and makes it convenient for storage in handbags and briefcase without the worry of running out power.
Mactrix power solution came in rectangle design equipped with battery level indicator and flash light feature. Thus, along with the battery until, each model also comes with a carrying case as well as different charging connectors to cater to different devices.
Hence, Mactrix power solution is available in four different colours which are black, white, blue and pink and it came with the Mactrix power of 2200, 4400 and 10000. Each of them are now retailing at the price of $49, $79 and $129 respectively at all iStudio, Tech@Vogue, Headphone Gallery and Nubox.