Love in Space (全球热恋) Movie Review:
Quick start off for this review, maybe I should ask you guys one question, "What is Love?" and "How is Love created?" Well, Love in Space movie show how Love happen in three different part of location regardless on earth or on space. It started off with a warm introduction allowing audience to get into this movie and as the story goes on, you will realise Love is miracle and unpredictable.


Three different part of location include Beijing, Sydney and even on the moon, showing three different miracle love happening. Aaron Kwok and Rene Liu relation happened on Space. I was surprised by its creative way of directing a 'love' space scene story, very simple and romantic in a way of recover the relationship. Excellent. Confirmed.

Next falling in love scene location was Eason Chan and 桂纶镁. Both have a different view when it comes to cleanliness. A girl who love clean at all time matching with a guy who work as garbage man, how can this be? Well, Love is a powerful word in life and it can conquer every fear you face. You will never know if you never give yourself a chance to Love again.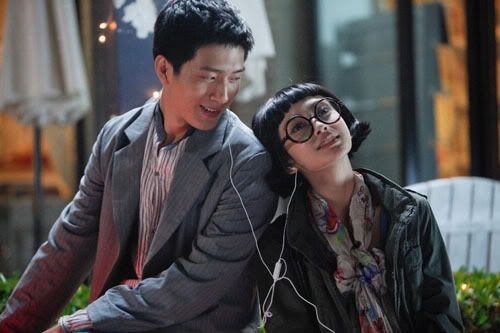 Lastly, my favourite location scene井柏然 and Angelababy! Woohoo… I totally like this scene because of their sweet and romantic moment. From my perspective of view, I think that the words and sentences they had said in this movie are very meaningful. Is true that sometime we need fake lie to cover the true love in a relationship and through lying you will know how much you actually love that person. Miracle can happen if you trust the person regarding how it appearance look like and its character.
"What is Love?" After watching this movie, once you step out of the theater, you will tell yourself "This is Love", "This is what I want" isn't it? Love includes the 'ABCDEFG' which means Accept, Believe, Care, Digest, Everlasting, Freedom and Give. Love can conquer fear and sickness, Love cannot be stop by public eyes, Love can happen anywhere, Love is miracle and Love is like taking a train, you can miss the first train but you cannot miss the last train.
Moral of story of this Love in Space movie: "You see, I love you & I don't want to lose you because my life has been better since the day I found you."
With this, I will like to conclude my review by giving a rating to this Love in Space movie. I rate this movie 5/5 star for its excellent love story. Love in Space movie was the best movie I watched this first week of September. You guys have to catch it this week! Hurry now!