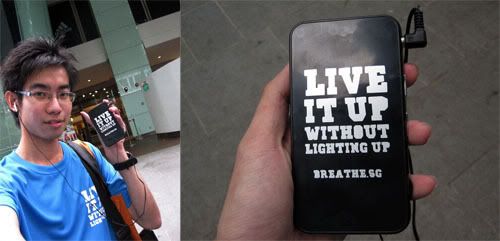 Hello people! Welcome back to my blog…Is weekdays and here come my new update on my blog. If you have follow my twitter, you guys will realize that few days back i attended HPB (World No Tobacco Day) – The Great Audio Experience (Live it up) event whereby participant will gathered at the starting point location (The Heeren shops, Orchard Center & SMU Green) and walk all the way to plaza sing.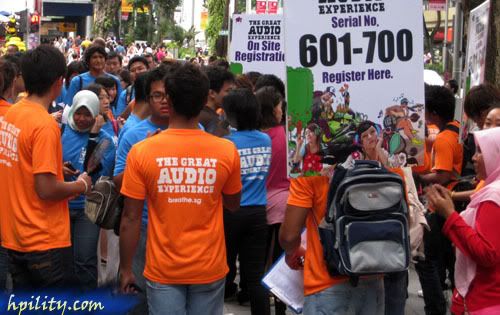 Did you spot me? I'm one of the participant together with Glitterati Plus members! Our starting point was at [The Heeren], wearing blue shirt representing the blue team! haha.. *Crowded with thousand of people* lols…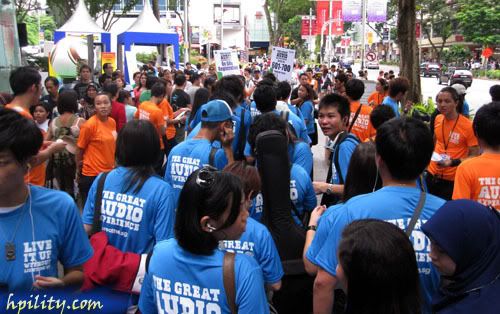 Great Audio Experience…Basically this event we have to put on the radio they given to us and tune in to FM 98.7 for some instruction while we on our way to plaza sing. Yes! We walked from The Heeren to Plaza Sing! *actually not a long walk* haha…On my way, i also took some picture…Here were some of GlitteratiPlus Bloggers! Nice to see familiar faces once again…
Picture with JianHao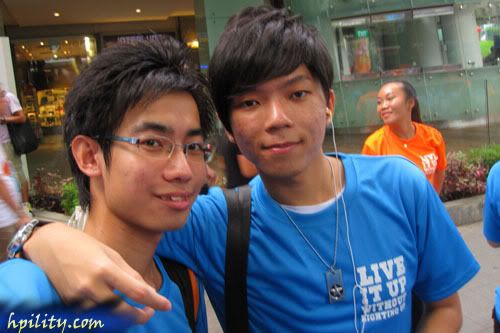 Picture with Joanna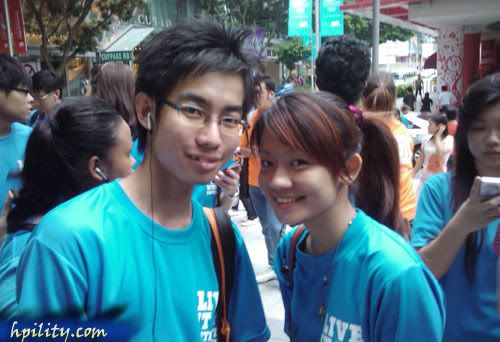 Joyce Stella and Ming Hui
Glitterati Plus!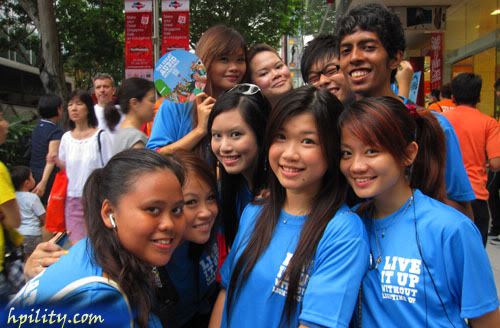 We 'rest' at this area as instruction told. *Boys and Girls doing some model pose* haha too bad i didn't manage to capture it..haha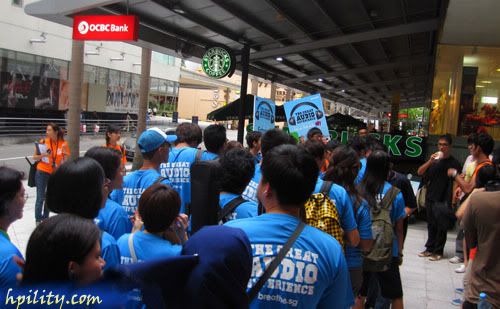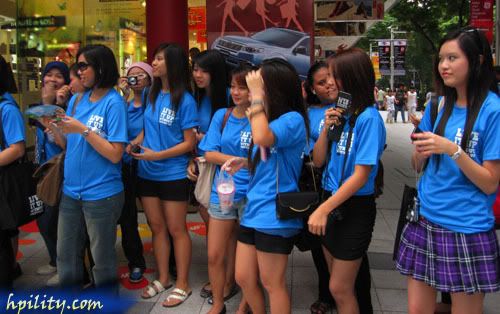 Here the second stop. Just directly opposite plaza sing. We waved our fake note here…again, didnt manage to capture it…haha *keep scrolling down*

Total of 3 Team, Red, Blue and orange…below this picture was the crowd on Orange Team…haha they were waiting for the traffic light to turn red…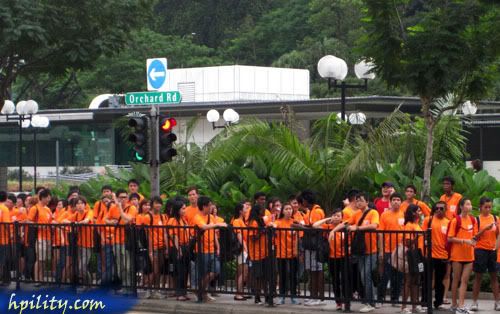 Yay! Mission accomplished! All the three team has successfully completed the walk of #liveitup event…*Cheers* haha…We stand infront of stage and watching some dance performance…Cool dance yeah!
Awards to the winner of the Dance Group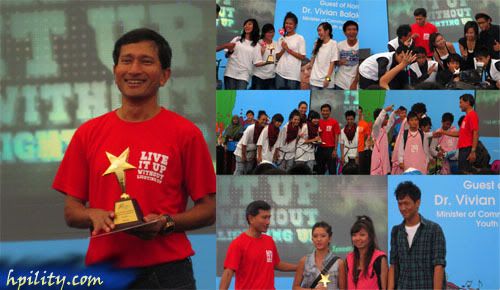 2 Dance Group who won the Gold Award
Balls Dance Performance by France
Buffet Time…Foods and Drinks!
Picture with Yong Wei
Stephen, Joyce, Donn & Me

After all, it was a great audio experience event to celebrate the World No Tobacco Day..Although walking is kinda tiring but i guess everyone did enjoy throughout the whole event…haha…You might wanna visit [Click Here] for more update about #liveitup.
Tats all for today!
Thanks for your reading and viewing!
[Do Comment/Tag Before you leave this blog]