Hi readers!! Last Sunday, met up with my few friends at Sengkang Square open field and we went to visit the Clean and Green Singapore 2011 Carnival. Why so crowded about this carnival? Yess! It was an unveiled of seven winners who took part in the "Design-A-Bin" Contest.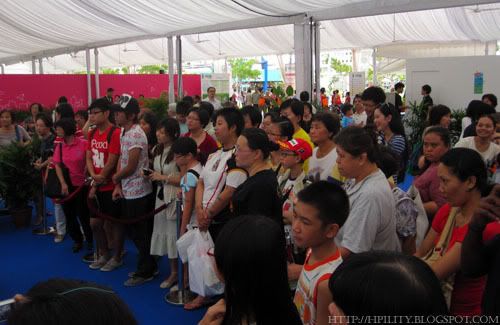 Those beautiful and artistic rubbish bin were called as 'Litter Muncher'. Well, NEA came out his campaign since few month back, to allow those people to showcase their creativity and at the same time, to promote clean and green in Singapore by telling everyone to dispose their rubbish in a proper way.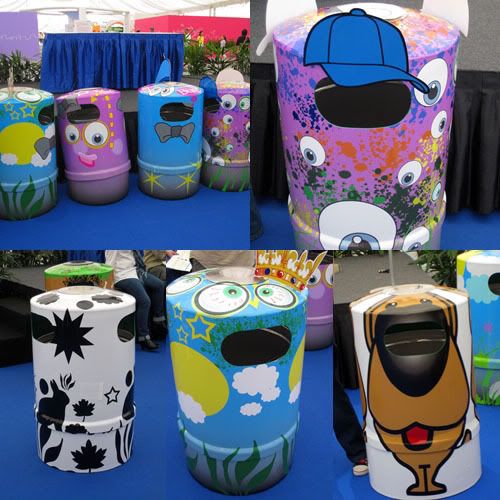 Yess! Our local celebrity Edmund Chen was the Cleanliness Ambassador and he also designed a Litter Muncher for himself. Edmund Chen was told to give an introduction and shared his thought about this campaign toward all the audience and contestant.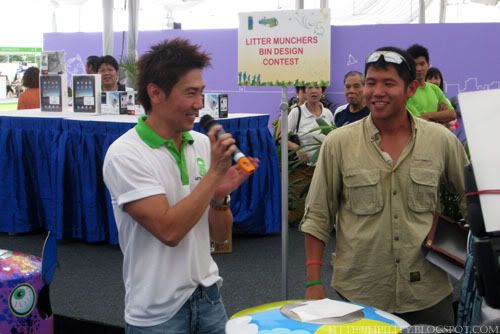 As contestant was told to do their last touch up on their Litter Muncher, Edmund Chen as a Cleanliness Ambassador, started off with his last touch up by tearing off the little piece of paper..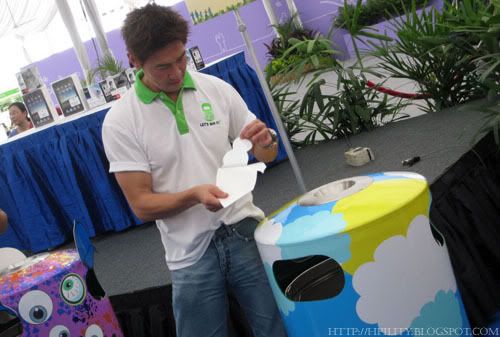 Getting ready to paste it on his litter muncher
Dispose the correct way, help to keep environment green.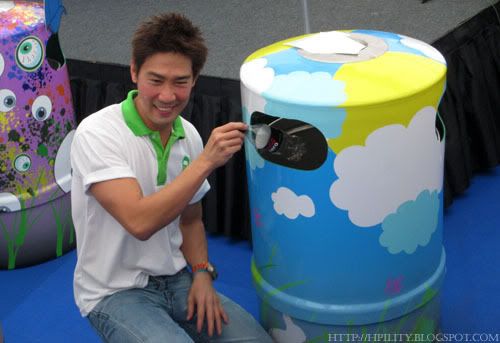 It's done! After everyone had finished up their last touch up, some contestant was interviewed as they were sharing their creation process. What give them ideas for creating this design and what is the purpose. Kinda interesting because everyone has their unique answer.
Prize which they can win

Prize presentation… 7 winners went up on stage to collect their cool prizes from Edmund Chen and the gold winner goes to Tess Moh, student from NUS with her creation of 'crown-winning bin design'.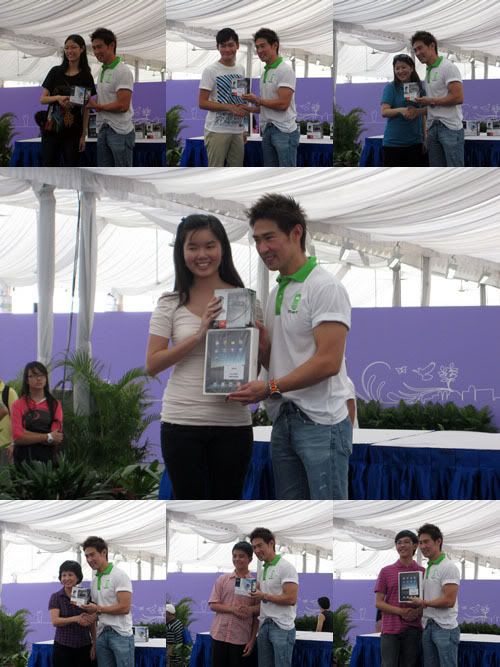 Group photo on stage: 7 winners and Cleanliness Ambassador Edmund Chen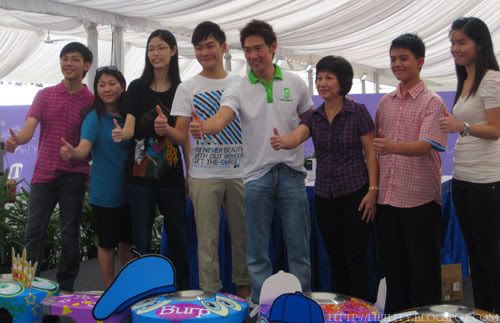 As gold winner, Tess Moh was busy interviewed by media and friends. Truly speak, i like her black and white design of litter muncher. It's simple colour yet it outcast the most creative ideas. As i said before: 'Simple its just nice to capture people attention.'

One of my friend, Thiang got a chance to interview her and a small part of video had posted in her blog. Do check it out her blog if you are interested on what my friend had asked her (Tess Moh).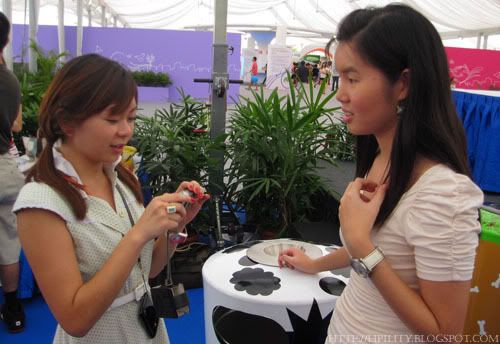 We took a group photo with Gold winner, Tess Moh

Along the carnival, i met my previous schoolmate Matthew too! His friend, Desmond was also one of the winner for this litter muncher design creation. Great to see them!
Matthew, Desmond and Me
Me, Terence and Tracy

Lastly, great to say that i got a chance to went over and chat with the cleanliness Ambassador, Edmund Chen!! He was very friendly and very glad that he was interested in our blog too!! Had a great chat with him and we took a group photo with him before i call it a day. *Smile*