在云端上看见了希望,在云端上看见了远方,在云端上看见了梦想,在云端上看见了遗忘。在生活中地使命感早于和风徘徊成一种希望,生存之道地方向。。。
Sometime, by taking out your camera and point to the sky, capturing some random sky photo may give you the good and unique photo result. Above the sky picture i took few days ago, it happened during sunny morning when i was about to buy my lunch. Simply took out my camera and give a shot on it.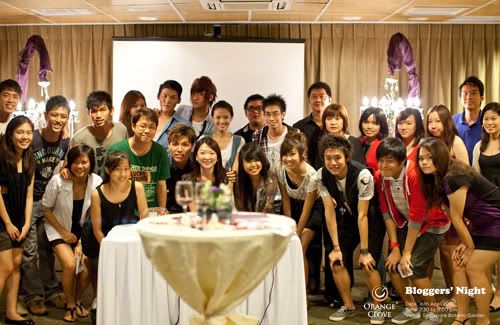 Yesterday, received this group photo from neo group, which i attended the food tasting event somewhere 2 week ago. If you have miss out the blog post, do check it out here. haha…Miss the bloggers actually =)

Last Saturday, met up with William at plaza sing for lunch and movie session. Chill at starbucks before the movie start and we was given a mini Starbucks coffee to taste with. haha as usual, i took some macro shot first before i drink it. We watched the Ice Kacang Puppy Love movie directed by Malaysian artists Ah Niu.

Well, if you are my daily reader, you guys will know that i attended this movie preview session together with Ah Niu and invited bloggers. He really talented as in, Ice Kacang Puppy Love movie talks about a young relationship slowly changes happen and the result make me quite impressed with his directing and acting skill. Most of Malaysian singer acted in this movie and overall i rated this movie as 4.5/5 stars.

As days past by, here come my second week of schooling day. Lecture today but from this picture face expression, i guess most of them don't really understand the topic learned today…lols…Thanks Faris for taking this 'good' picture! haha….After all, I call it a day.
Tats all for today!
Thanks for your reading and viewing!
[Do Comment/Tag Before you leave this blog]