Few days back, attended Lady Gaga Showcase with few groups of friends at Marina Bay Sand Convention Hall. Thanks to Nuffnang for the tickets! It was a very high evening at the convention whereby those hardcore Lady Gaga fans dressed up their look as their "Monster mother" and many different kind of "Creature" suddenly appeared at MBS.
Bump into Chong Qing and Nat Ho!
Picture with William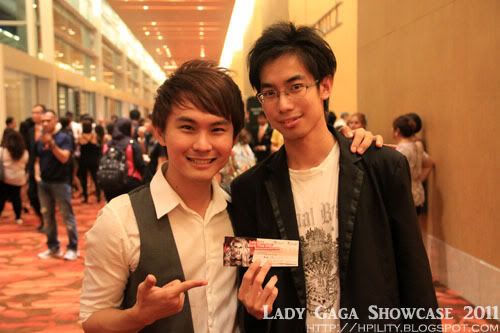 Picture with Christina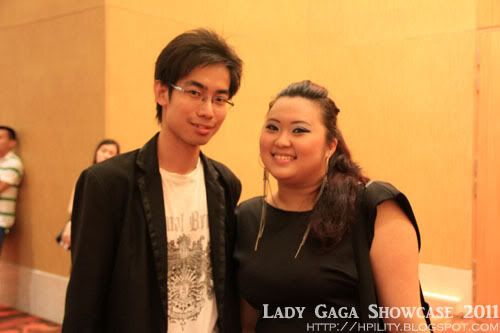 Lady Gaga started her stage performance at around 8.30pm and the first song she sang was 'BORN THIS WAY'! This was one of my favourites out of her whole album song. Hahaha The atmosphere there was freaking high and awesome with Lady Gaga live singing.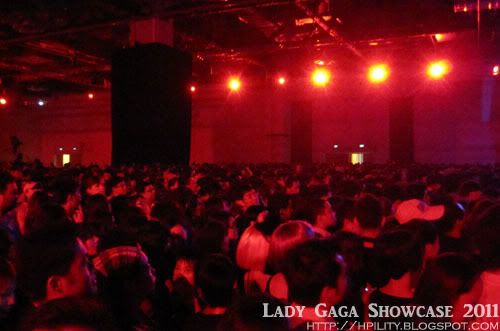 Everyone were screaming and cheering as well as busy taking her stage pictures. I do listen to Lady Gaga song but this was my first time seeing and listening to her live performance!!! Woot! Some of her famous song such as Bad Romance and Poke Face had brought up on her showcase and everyone sing along till the concert end.
Well, to summarize the whole showcase toward Lady Gaga performance, I would say that it was Awesome! Talented! Uniquely dance performance and Surprising audience's attention. It just a showcase yet it was an unexpected eyes attention toward all the audiences and I guess everyone had enjoyed her song till the end of showcase.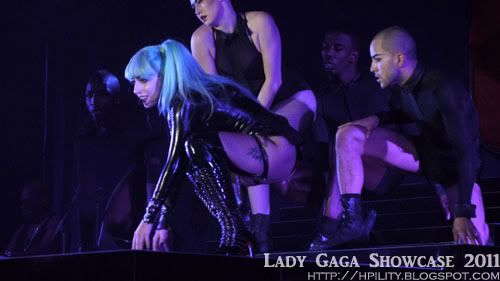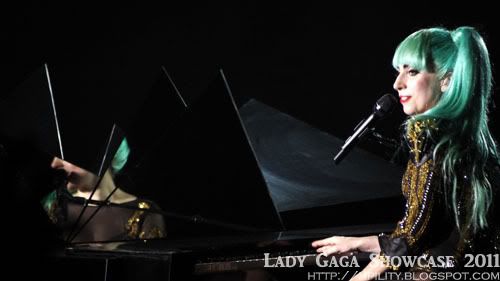 Lastly, I had an awesome evening together with group of familiar friends at this Lady Gaga Singapore showcase! Haha… I'm Born this Way! Hope to see you guys soon again! 🙂