Kung Fu Panda 2 Movie Review
In Kung Fu Panda 2, it started with a creative 2D animation of this movie to help refresh your memory from the Kung Fu Panda Part 1 and it story continue to flow in Part 2 as the history of Kung Fu have just begin.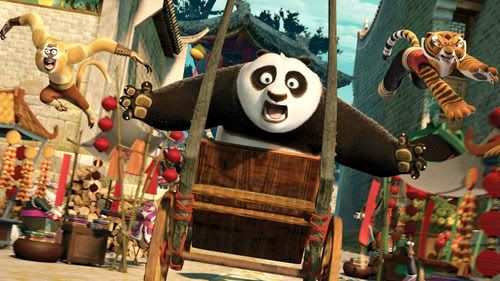 Master Shifu teaches Po (Dragon Warrior) a word of "Inner Peace", he need to face his second challenge in his life, learn and master the next level of Kung Fu skill before he can fight with the evil Shen that plan to take over the entire China city. Which mean that in order for Po to success, he will need to find his own inner peace.

In Kung Fu Panda 2, enemy evil Lord Shen was the headline of this movie, Shen create the most powerful deadly weapon to destroy traditional Kung Fu. Likewise, as Po knew this news, he was angry because he can't let Kung Fu been destroy and therefore, he decided to team up with his furious five and get rid of Shen.
The story of Kung Fu Panda 2 are exciting, especially the fighting part where it's worth in 3D. The collocation of music and film are well designed and also the climax of this movie is getting awesome! Being the comedy part in this movie, there also some touching and memorable part where Po found out his real identity of being adopted.

My mind was fully inspired after watching this movie! Why keep finding out the true of the past and not knowing who you are? The inspiring sentence this movie has carry out actually related to real life situation and the key message they want to deliver to everyone is that inner peace carry in all places as long as your heart flow against with peaceful mindset.
Lastly, Kung Fu Panda 2 Movie is worth watching in 3D and as the overall presenting of this movie, I rated as 4.5/5 stars. It's really twice the Awesomeness!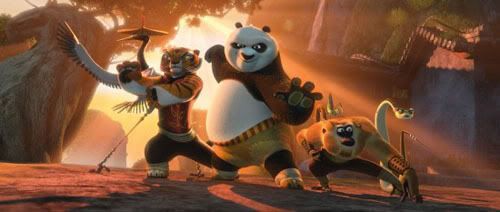 kung fu panda 2 movie synopsis:
In KUNG FU PANDA 2, Po is now living his dream as The Dragon Warrior, protecting the Valley of Peace alongside his friends and fellow kung fu masters, The Furious Five. But Po's new life of awesomeness is threatened by the emergence of a formidable villain, who plans to use a secret, unstoppable weapon to conquer China and destroy kung fu. He must look to his past and uncover the secrets of his mysterious origins; only then will Po be able to unlock the strength he needs to succeed.