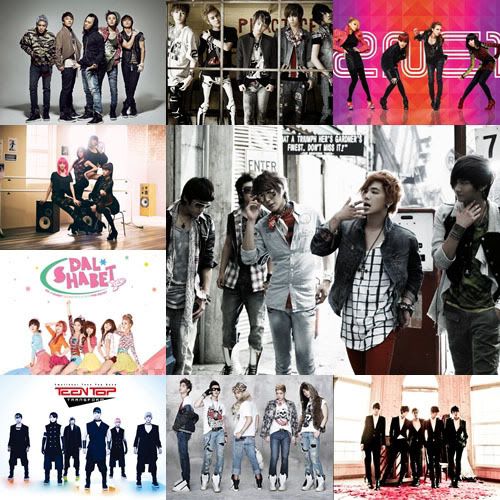 Woohoo! Korean Music Wave Singapore 2011 has successfully ended yesterday at Singapore Indoor Stadium. Thousand over of Kpop fans have gone down to support their favourite Kpop groups, Kpop bands as well as their favourite Kpop Idol. *Scream*
KMW 2011 this year featuring Kpop bands group was: GD&TOP, TAEYANG, SEUNGRI, 2NE1, FT ISLAND, MISS A, U-KISS, TEEN TOP, DAL★SHABET, THE BOSS, TOUCH and X-5.
In today Hpility blog, I will be sharing one of my favourite songs "Hello Hello" from F.T. Island. Thanks to Youtube user 'neeeeds' who recorded their live performing too. Click the Youtube to navigate and see more other Kpop groups KMW 2011 performance!