09/01/10
Saturday
Korean Food At City Square
Hello people! welcome back once again…Today it gonna be a hungry blog post! haha…Food Post in this blog is back! In Year 2010…I had decided to put Korean food as my first food blog post…! haha lets dont wait and see further down now!
As title said, Korean Food At City Square Mall…Yesterday, went to city square mall (Kopitiam) (Last level) for lunch and decided to order Korean food supported by mediacorp Channel U. Was lucky to say that i manage to get the first queue and behind me was having long queue after my order…haha…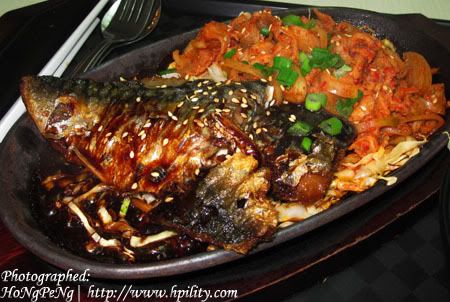 韩国食物里, 调味料总是会让人有种说不出口的感觉…像是以上的那块鱼和鸡肉的调味汁..滑溜溜的鱼肉,一放进嘴里,仿佛就好像吃到从没吃过的饭菜..颜色和味道都很吸引人…可让人们吃了再吃!真是有够赞啊!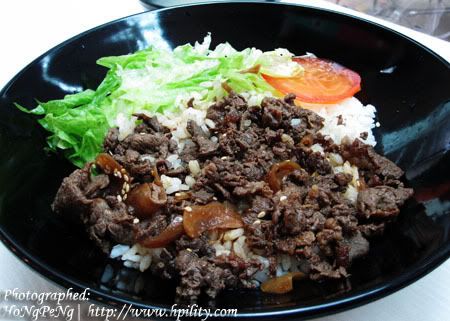 I ordered Spicy Chicken and Fish set and my friend ordered a beef set meal from this Korean Food Store…Overall, the dishes was well represented and their serving was fast toward customer. Price Range for this Korea Food will be starting from $4 to $7 SGD…Although was abit expensive but is worth to eat! haha I rated 8.5 stars/10 stars.
For your more info, City Square Mall is located at Farrer Park..Nearest Mrt will be Farrer Park Mrt station…
I am so looking forward next week!…It gonna be fun and great week i guess..Why?…(Soon later you know) hahaha…Well, Since i so looking forward…Gonna share with you all one old song from Ah Du (阿杜) called 走向前…*Play the video below*
Tats all for today!
Thanks for your Reading and Viewing!
[Do Comment/Tag Before you leave this blog]