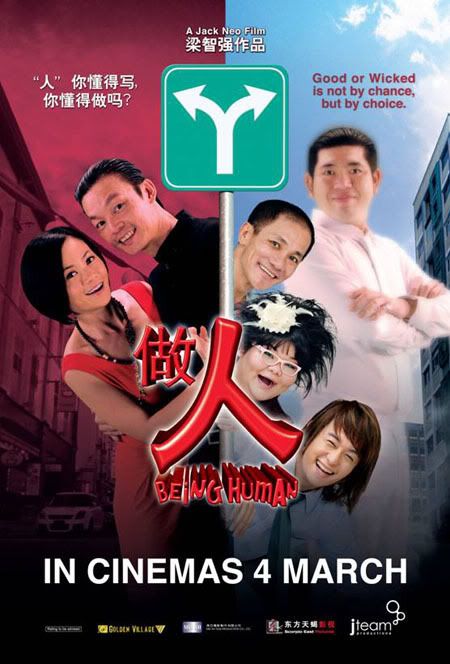 06/03/10
saturday
Jack Neo Being Human (做人)
Being Human Movie Review:
Yes!! Finally i had watch jack Neo latest movie, Being Human. As a Singaporean, there many things we can learn from this movie and i can say that Jack Neo really did improve in his filming skill.
Generally, Being Human Movie actually talk about human conscience. The right and wrong actions to do in life…Will you think before you proceed to your next step? If yes, congrats to you…If No, you might in trouble…
In Being Human Movie, Max (Mark Lee) open his own company after being sack by his previous company boss. Well, he is trying very hard to fight over his rival company by promoting his own slimming center. In fact, Because of this, he decided to purchase supplies from a counterfeit brand slimming pills.
NoNo act as a part of Max's Conscience…Whenever Max was about to do the wrong actions (ideas), max's conscience will pop out and save max actions. Unfortunately Max's Conscience and Max fail, in fact the things getting worst and worst.
As story goes by…There many accident happen in this movie but yet something make max realize his conscience. Being Human is not as easy as you think.
Overall, this movie was funny, meaningful and inspiring. Is a reality movie whereby everyone should learn. In real life we might face our opponent but there many way to solve it. The keyword is there are Not only one way…Simple is the best! Recommended everyone to watch it, especially people who want to or have their own company. I am enjoying watching it and my rate for this movie: 4 out of 5 stars. Remember! Conscience come first before actions! ^^