Woohoo! Been waiting for this week to come and here…Is holiday time! haha… I guess most of the student are having holiday now too…Therefore, if you are cracking your head, thinking of where to visit in Singapore…I will introduce you guys a new place called [Scape], which located just right beside orchard cineleisure.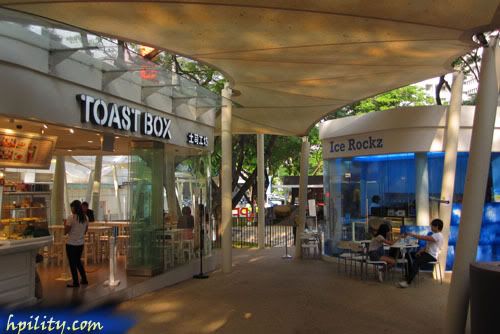 Last Friday (04/06), me and my friends were having an outing at scape youth park and we went to visit this Ice Rockz Shop to try out the foods and drinks…With the name of Ice Rockz and the picture below, you can see some Blues style which related to Rockz, it give you a cool look!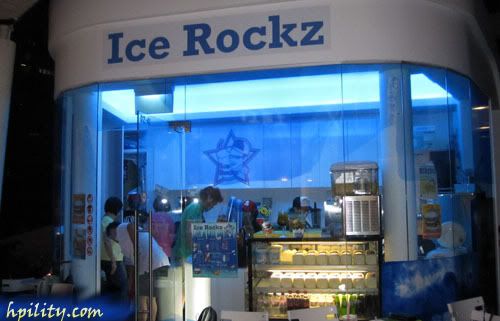 With the cool and blues style environment, you are encourage to have a romantic candlelight dinner with your friends too…haha….*於朋友享用浪漫夜餐*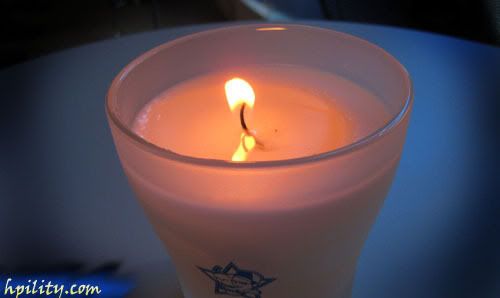 First time eating Nasi Lemak in burger version!

Yeah! Here how the Nasi Lemak Burger look like!…Cute right? haha…my first time eating it and its taste delicious…Its was a creative way of selling this kind of food as in, Nasi Lemak every one eaten before but eating in burger version is rarely seen…For my view, i still quite like it! haha..The price of this Nasi Lemak Burger is cost only $3.00 (SGD).

Below here, will be the outing picture with my friends! Have lots of fun at scape and truly speak, i had visited scape park for more than 10 time…lols…Really a good place to chill out with friends, especially *young* teenager like me! xD
Me and Zhen Huan (Ice Rockz Owner)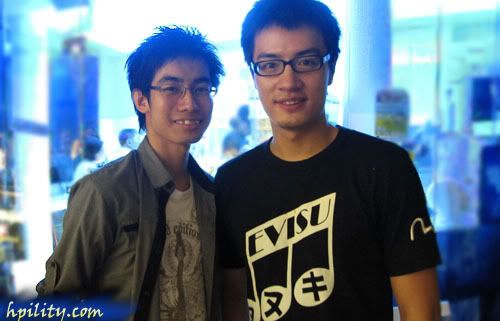 Me and Ming Hui
Alissa and Me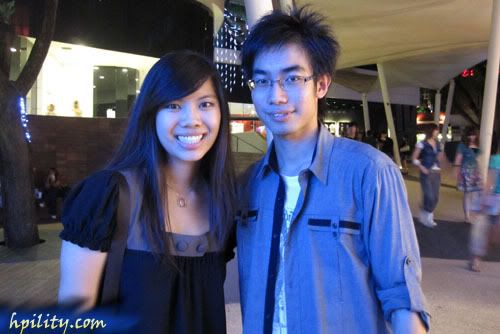 Jian Hao and Joyce Stella
Isabel and Alissa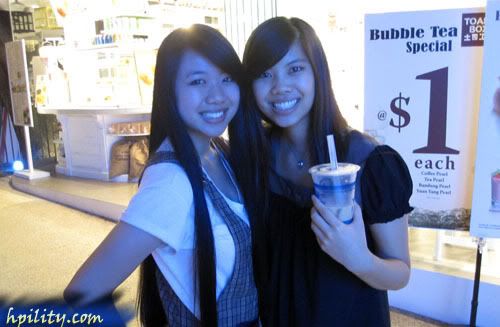 Remember to buy drinks from Ice Rockz…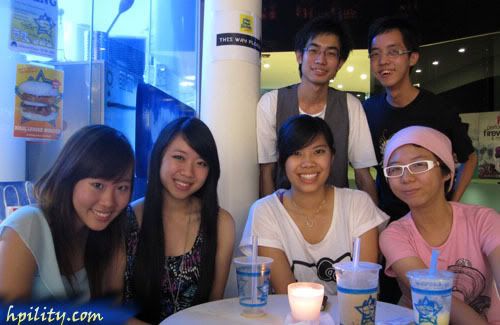 So people, feel free to visit orchard scape now! There lots of event happening at that area….Not only nice food can be taken there but at the same time you can see some nice performance too! Last but not least, we took a group picture with the shop owner before i call it a day.

Tats all for today!
Thanks for your reading and viewing!
[Do Comment/Tag Before you leave this blog]