Woot! This year Marina Bay brings you the most attractive and interactive Light Art Installations activities around the distance range of Marina Bay known as "Light Art Festival". It is an event organized by the Urban Redevelopment Authority (URA) with festival direction provided by Smart Light, whereby it will feature more than 30 environment sustainable light art installations masterpieces created and designed by artists from different part of world.

After having a walk-through of i-light festival media preview, I would say that the light art installations had gained my creativity interest, some of the design was extremely unique and I believed that those light shine and spark in the dark will give you an eye-opener from this visit. Below here are some of the preview pictures.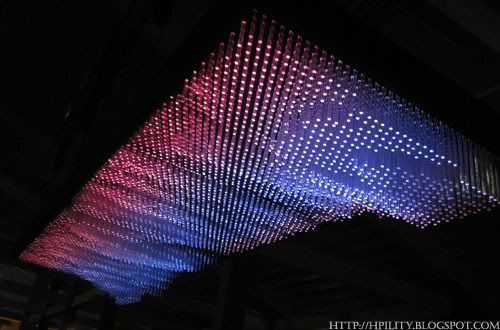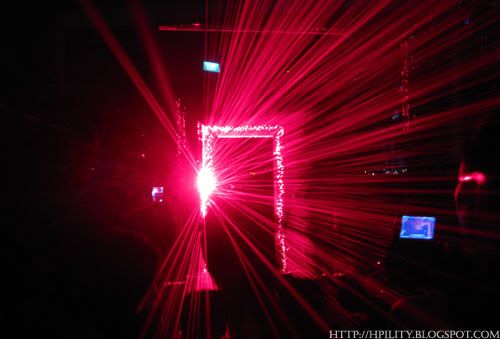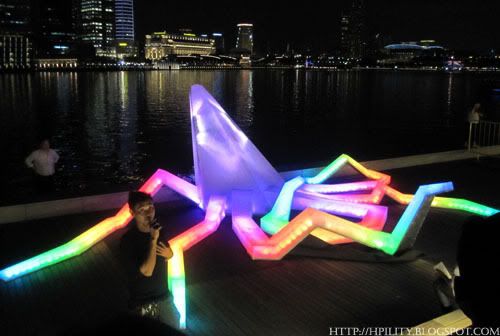 If you are interested in viewing the Marina Bay Light Art Installations, here is your chance now! Starting from 9th March 2012 till 1st April 2012, visitors are welcome to have a "Light Walk Trail" along the marina bay whereby you can see the i-light art display as well as enjoy the carnival around the path of Marina Bay.
Best timing to view the Light Art Installations display – 7.30pm till 11pm. It is free admission for this event, so hurry gathers your family and friends to Marina Bay Promontory this weekend! See you there! *Smiles*