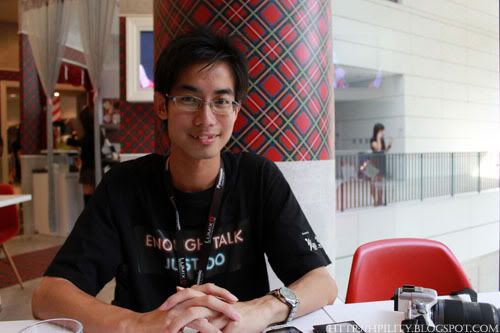 After a long busy weekend with my school and event stuff, I finally got a chance to enter into AKB48's Café at Scape level 3. It was a blazing Saturday and I met 2 of my friends to visit the AKB48 Café.
Inside the AKB Café, from the surrounding itself, I can see many nice and cute decoration displays of AKB48's members banner/photo as well as their showcase of video on their kawaii pink and red wall.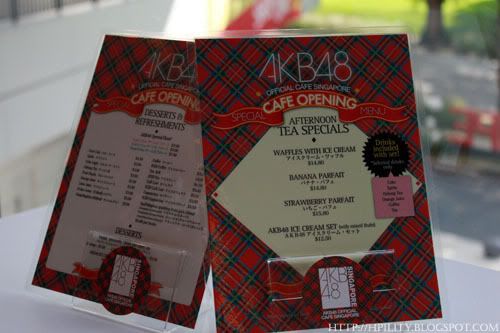 I have a difficulty in choosing what to eat with my fellow friends, because most of their dishes in the menu look delicious. Thus, as a result of warm weather condition outside, we decided to order the 'AKB48 Ice Cream Set' which added with some mixed fruits topping along the ice cream and a cup of drink to comfort our mouth and body temperature.
AKB48 Ice Cream Set – $12.50

Likewise, on the same day itself also bump into my few other blogger friends from G+! From their facial expression, I can see that they were enjoying their delighted chill out moment at AKB48's Cafe too! Haha

Lastly, we took a group picture before we call it a day. Well, if you guys want to find a place for chit-chat chilling out with friends, feel free to visit the AKB48 Kawaii cafe at Scape. I saw quite a number of students used this cafe as their study place too… Haha.. Maybe shall try it one day 😀