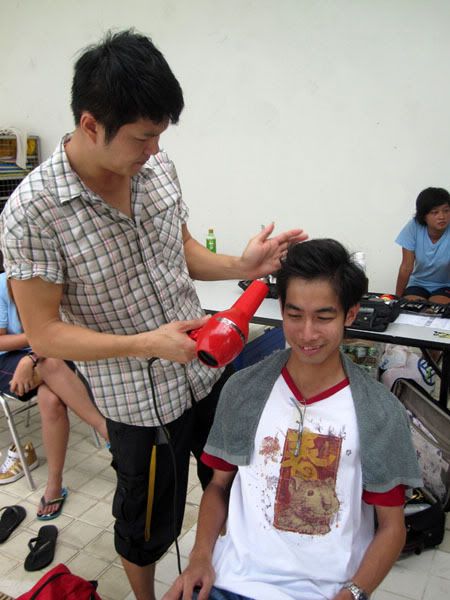 HP, blog owners of Hpility has been called up for a MV shoot recently and his Twitter also mentioned about his warmly hotness day shoot at Republic Polytechnic.
On the 27th June 2011 evening, his friend's Jason Lin has unveiled his look on the facebook with the caption of "A first look at HP's appearance in the SINdie National Day music video!". Wow something surprising scene is coming up, wondering how the overall scenes look like? Remember to stay tune at this blog.
Currently he having his last paper tomorrow and will be back on blogging very soon! Exciting events lining up too, hope you guys don't miss it!