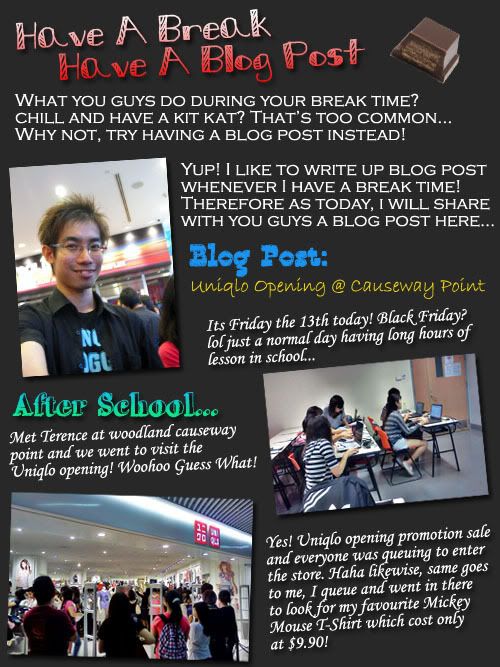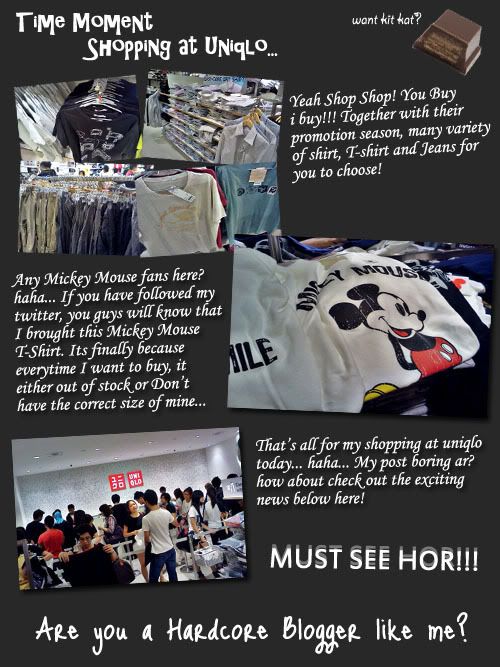 I am very happy if your answer is "NO" because I know you have a greater passion than mine, which is DESIGN! Yes!! Hi to all designer, here your chance to win some cool prizes by joining the Yer Big Break design contest!

COMPETITION BRIEF:
Illustrators, designers and artists! Fancy seeing your artwork ply the streets on a public bus? Simply create an original piece of art that is your interpretation of taking a break, and stand to win $1000 cash, as well as a chance for your design to be exhibited, produced and distributed
island-wide – including a bus-wrap showcase!
Your piece can be an illustration, a photographic collage, a typography design or anything you can imagine, as long as it is two-dimensional and features a significant amount of KIT KAT ® red. Flex your creative muscles as individuals or teams of 3 or less!
JUDGING CRITERIA:
1) 70% – Creativity/Originality/Aesthetic Value –
Are your design ideas beautiful, smart, unique and downright cool?
Does it make us go WOW and wish we'd thought of that first?
2) 30% – Theme Fulfillment
KEY GUIDELINES:
1) Original artwork should be done in at least A3 size, 300dpi, and must feature a significant amount of KIT KAT ® red.
2) Submissions must be made in pdf format no larger than 2MB in size (low-res preview) Submissions must include:
(i) Artwork
(ii) Minimum 30 word description of how the artwork represents 'taking a break'
(iii) Your full name, IC no, email address and mobile number
(iv) Email submissions to yerbigbreak@gmail.com before 20 June 2011.
Shortlisted finalists will be informed via phone and email, by July 2011.