Hi readers! It's weekdays again! If you have follow my twitter, you guys will know that 2 week ago (Sunday), somehow i was craving for steamboat dinner badly! haha… Therefore, my cousin family and i went for a steamboat dinner session to fulfill my stomach with loads of foods!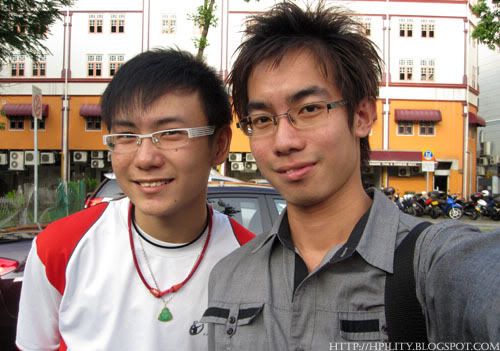 We had decided to have our dinner at Happy Pay Steamboat (天天火锅) located somewhere at bugis. It's just a normal and simple dinner session with family, however this my second time visiting Tian Tian Huo Guo for steamboat dinner..

*Took some photo while i taking those raw foods and vegetable* lols.. Eventually, my cousin took lots of crab and i took lots of prawn and we ended up eating FEW plates of crab and prawn! haha.. worth it? i guess so..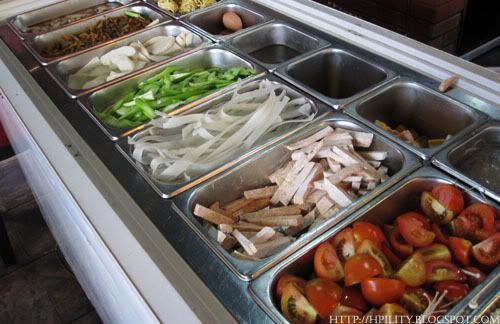 Having soup type of steamboat, at the same time with BBQ of foods.. Well, i do prefer normal steamboat than those BBQ type.. As time past, we ate for an hours plus and i total cleared 3 plates of prawn! *wide smile*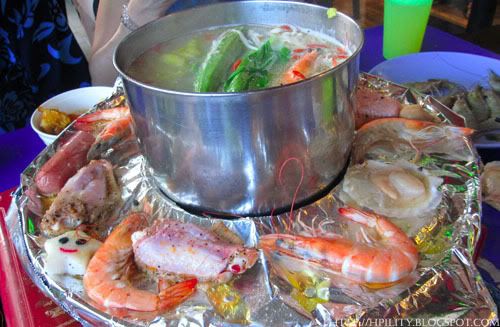 BBQ the chicken meat
Close up shot on Prawn!
Close up shot on my crab meat!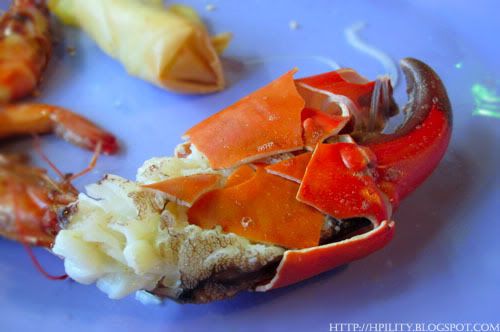 Nearly about 1.5 hour, our Ginseng chicken soup i think had became dunno what mixed soup already… lols..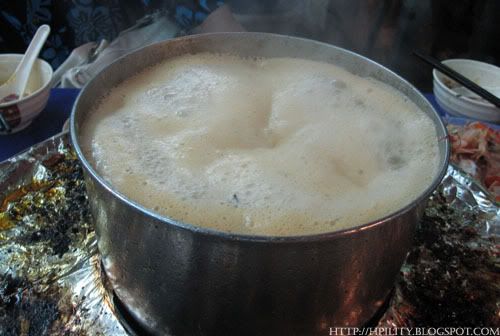 Cousin Qingyi and Me
My cousin dad and mum

Overall, we had enjoy our steamboat dinner.. Although their service toward customer and the eating environment wasn't that good but we still enjoy eating it. Thus, hope got another steamboat dinner outing soon! *I can eat alot but provide that the food taste nice* Afterall, i call it a day. *Smile*