Singapore, 26th September 2012 – Today Guinness Singapore held the Guinness Arthur's Day 2012 Press Conference at Hood Bar Café this afternoon. Three rock singer artistes from Malaysia, Taiwan and Hongkong – Gary Chaw (曹格), Della Ding Dang (丁当) and Paul Wong (黃貫中) had make their close-up appearance to the audience and sharing their exciting line-up program for the upcoming concert which will be happen at this 28 September, Friday evening at The Singapore Expo Max Pavilion.

Guinness fans in Singapore will be treated to an evening of live music spanning over five hours from some of the region's renowned Mando-pop rock stars and of a pint of the black stuff during the event.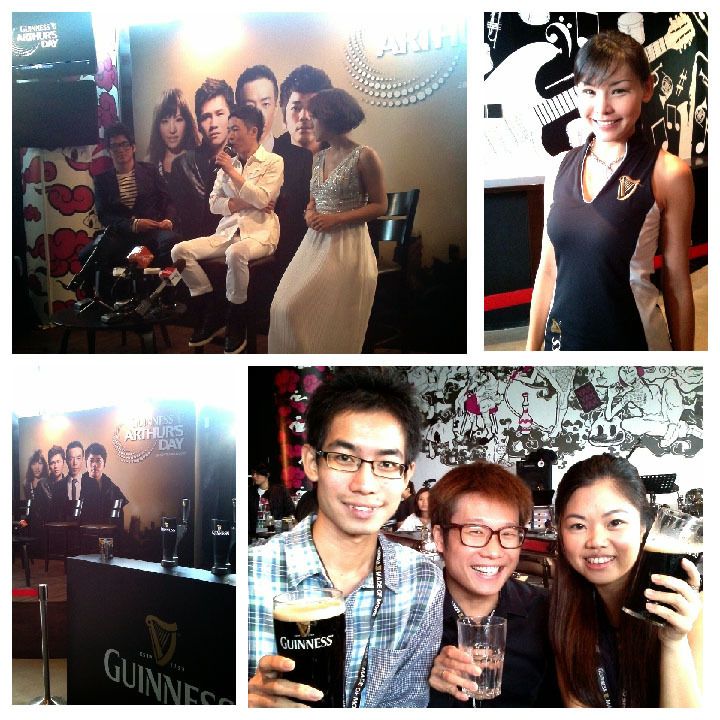 Winning team from Guinness Live Compeition!
Happy Birthday to Arthur!
I got a certificate from him of making a perfect pint of Guinness Beer 😉
Looking forward to the Guinness Arthur's Day 2012 Concert this Friday!