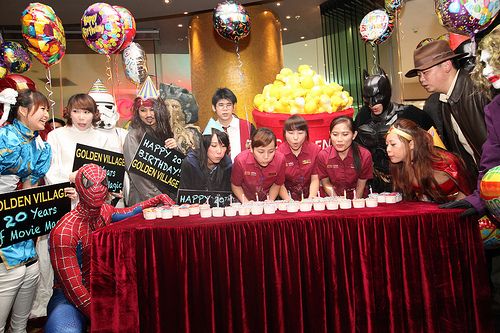 Singapore, 24 MAY 2012 – Golden Village held its 20th year anniversary birthday celebration at GV Vivocity. The birthday bash celebration has also invited top 20 movie iconic superhero such as Spider-Man, Batman, Bruce Lee, Austin Powers, James Bond and Darth Vader lined up along from North East Line station to GV Vivocity.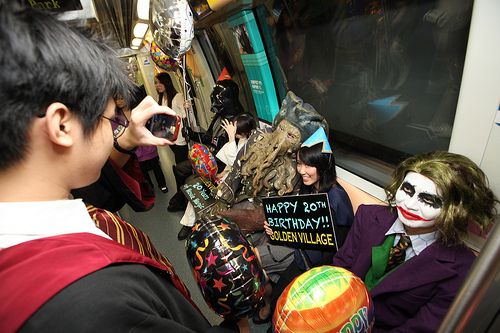 Spider-Man and a commuter reading the newspaper

It was a surprise appearance for commuters whereby they are initially confused especially since many of them were famous movie figures, instantly recognizable from comic books as well as characters on the silver screen.
Movie icons meeting GV's popular mascot Mr Popcorn at GV VivoCity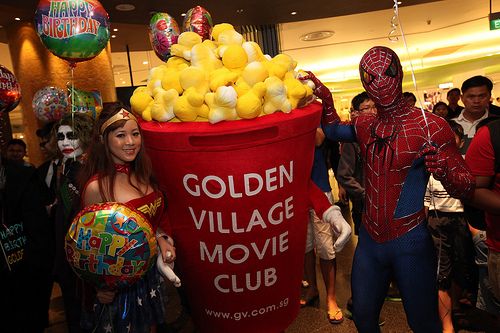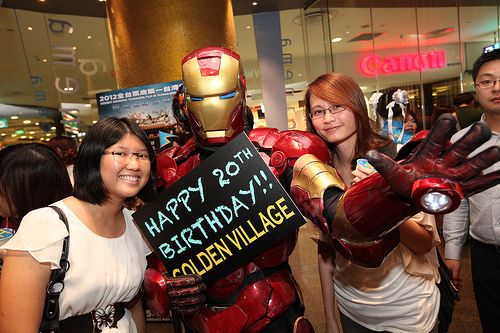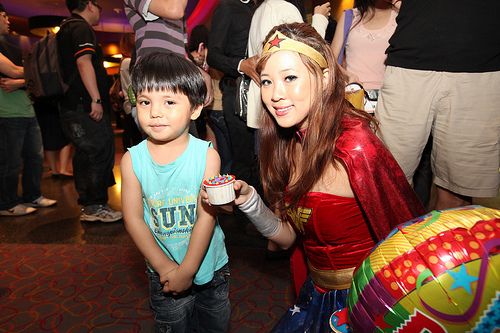 "As the leader of Singapore's cinema industry, Golden Village has been providing 20 years of movie magic with the launch of Singapore's first 10-screen multiplex in Yishun on 28 May 1992. Within two decades, Golden Village has grown to encompass 10 multiplexes, housing 81 screens island-wide. Its 11th multiplex is slated to open at the end of 2012."
Golden Village will be turning 20 this Monday, 28 May 2012.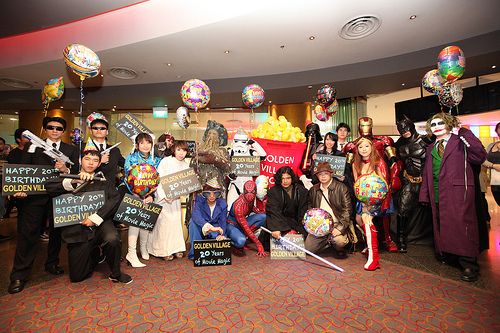 Photo Credit: SPRG & Golden Village