Image Credit to Hardwarezone Forums
Singapore, 6th September 2012 – Congratulation! Singapore officially received Giant Pandas Kai Kai (凯 凯) and Jia Jia (嘉嘉) and safely arrived at River Safari Singapore this Morning.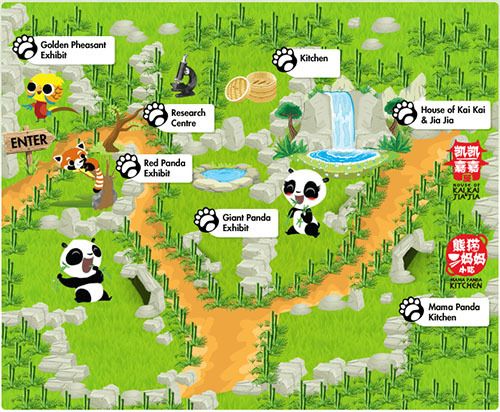 I believe many of you can't wait to visit the Giant Panda Forest located at the Yangtze River Zone at River Safari whereby the both giant panda will be living in this 1,500m2, state-of-the-art biodome designed and landscaped to simulate the giant pandas' natural habitat in the rugged highlands of China.
Well, today let's take a virtual short tour and explore the exciting happening and places you can see at Giant Panda Forest. The highlights attractions at Giant Panda Forest include:
Golden Pheasant Exhibit
Red Panda Exhibit
Research Centre
Kitchen
Giant Panda Exhibit
House of Kai Kai & Jia Jia
Mama Panda Kitchen
Without further do, let's logon to PandasRiverSafari and click onto the interactive map to explore the wonders of the Giant Panda Forest. Looking forward to visit the River Safari in December 2012! *Smiles*