Hello people! Welcome back to my blog!…Woohoo…One week past so fast and till now, finally i have time to update my blog…Been capturing and editing picture for the past few days, likewise for today, will be sharing my Sentosa outing which happened last week!

Last Saturday Morning, met up with my cousin and friend at Harbourfront station and we heading toward sentosa Palawan beach to join in the National Family Celebration (NFC) events.

Humid weather yet everyone was queuing to get their tickets and collecting of goodies bag. Yeah! I am queuing for my sentosa 4D magix tickets…haha…Thanks nuffnang for the 4D magix tickets!

Capturing our shadow with hot sands…Guess me and who? hahaha….We been toasted by the sun after queuing for 10 mintues, *超级的热!* but luckily no sun burn…xD
My 7 tickets on Sentosa 4D magix

Due to our sentosa 4D magix was located at imbiah lookout station, we took the sentosa LRT and walked all the way to imbiah lookout….Spent some time to capture some nice surrounding picture and also taking to stranger around us…lols

Me and my cousin inside 4D magix theater…Our first time visiting sentosa 4D magix, seeing 4D film and at the same time feeling the 4D effect…haha i find it quite cool as in i can feel what happen inside the short film…Some 4D effect such as crab crawling, punching, etc…it make me feel like, i am inside the film…haha *Nice experience*
We had our lunch at Imbiah lookout Subway

Took some photo before we proceed on to Siloso Beach. However, we also visited butterfly park and Rasa sentosa resort…haha *Just scroll down to see more* 😀
Terrence and Me

Here we go…On bus heading to Siloso beach for some photoshoot and have fun under the wonderful sunny sky…Cracking some joke while on our way and overall, we explored quite a number of new stuff…hehe
Portrait shoot at Siloso Beach
Help my cousin photograph a sexy post on the coconut tree

Yeah, if you are my daily reader, you guys will realize for the past 2 day, i been posting photography on flower. Yup! Both flower in my previous post was captured at sentosa…Likewise, here goes for today…haha.. i like to capture Marco shot on nice flower!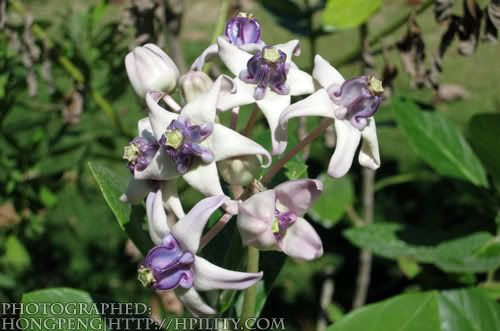 Although weather was hot like mad but after all we have lots fun at sentosa…Being a good memories in life, we took a picture before we leaving sentosa and i call it a day. More photo on my facebook [Click Here].

Tats all for today!
Thanks for your reading and viewing!
[Do Comment/Tag Before you leave this blog]