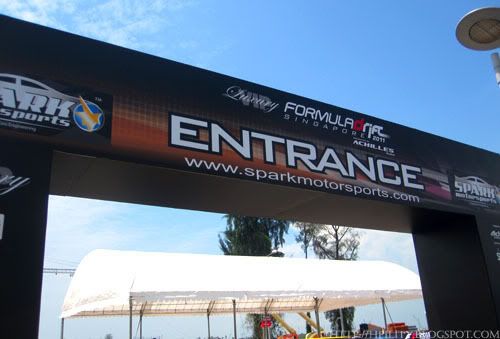 Woot! Welcome back to my blog! If you have followed my twitter, you guys will know that last weekend, I attended the Formula Drift Singapore 2011 racing held at F1 pit building. Thanks Juliana for the invitation to this awesome drift racing event.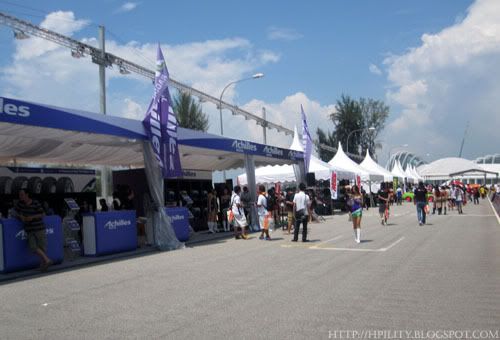 It was a warm casual Sunday whereby sports cars lover had gathered down to this place to join in and see the excitement drift racing match. Not only that, it also an event which help to create a family bonding between the kids and their parents.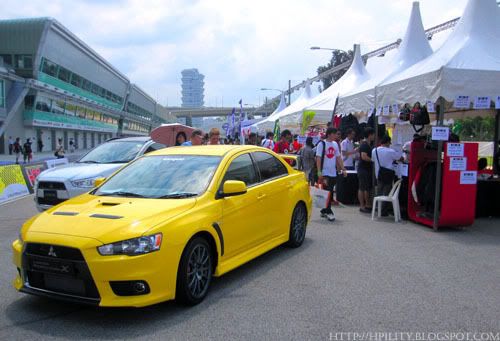 When first step in of this place, there were several number of famous sport cars display along the road and people were busying posting with the sports car and taking picture with it. Stall were held along the getaway toward the racing pit whereby public were allow to purchase any related formula drift mechanize as they move along their way.
Pretty Show Girls for this event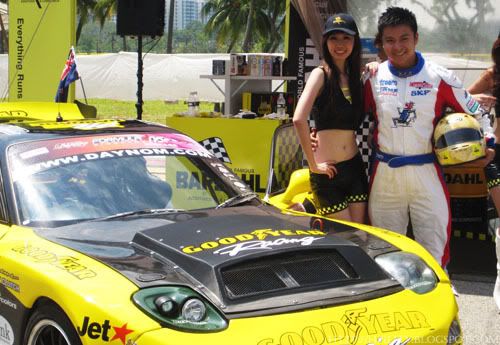 Now, we move on to the sport cars exhibition section! WOW! It was an eye-opener to see many sport cars in front of me and great opportunity to interact with the formula drift drivers. Likewise, different type of colour and design of cars surface caught my eyes attention.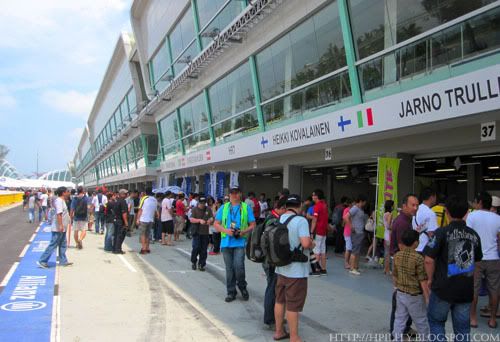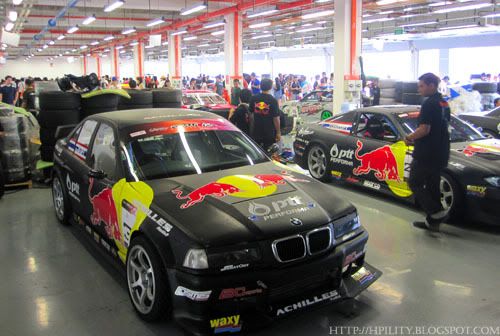 Formula Drift Driver Posting with Model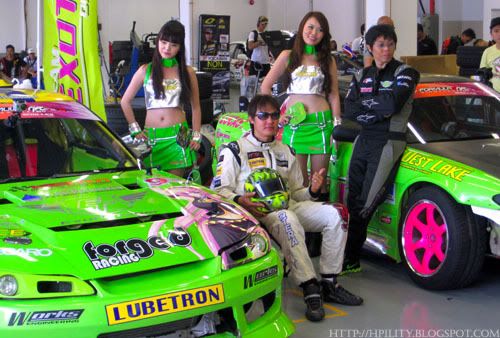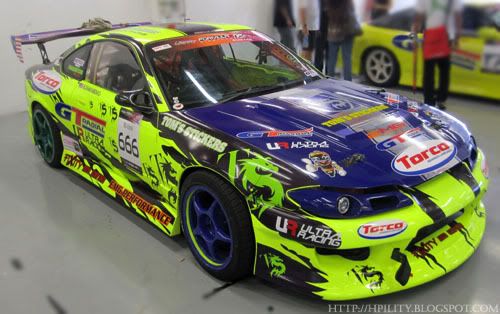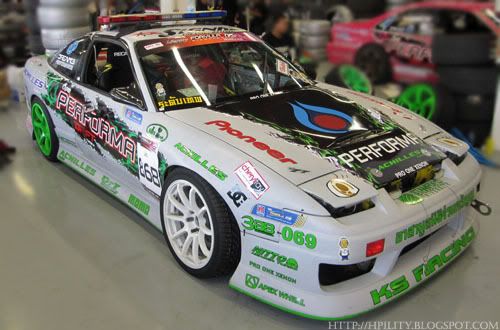 Afternoon time, an autograph session was held and many people were queuing up to get their signature from their favourite driver. Thus, I myself also join in the queue and got some autograph from the driver. Surprising one of the drivers, named Josh Boettcher from GT Radial had wishes Hpility here! Haha Awesome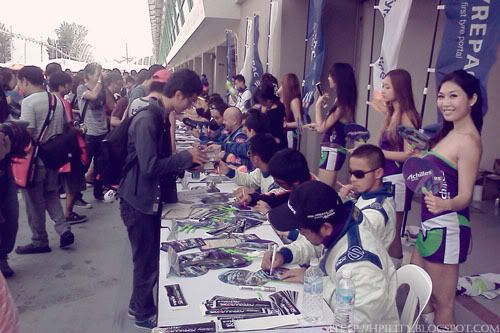 Kids getting signature!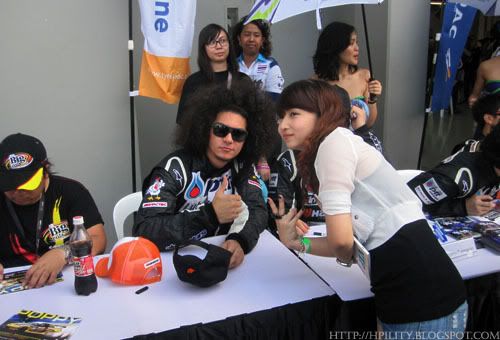 Handsome driver from Thailand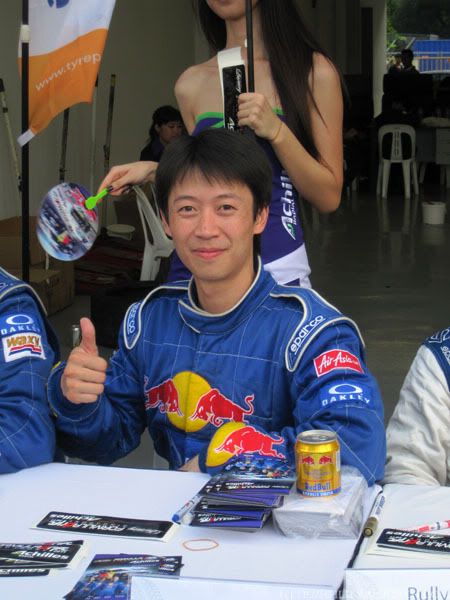 She is the only FEMALE driver!!! *salute* hahaha
Greeting from driver's Josh Boettcher

Next, sharing about the exciting drift racing held at the starting and finishing pit. It was an hour drift race between the racers who came from different country and challenge their race for qualification for upcoming match as well as championship.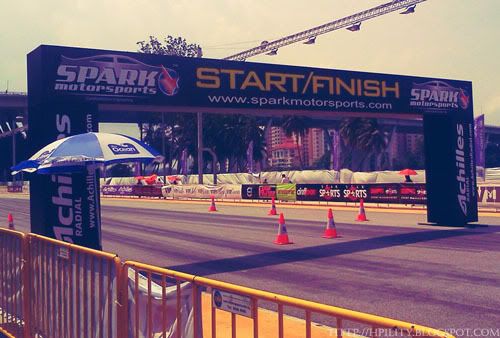 Audience stand by and getting ready to see the race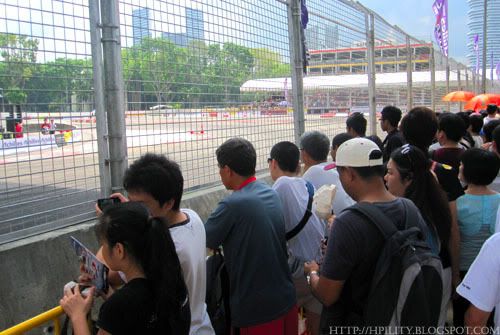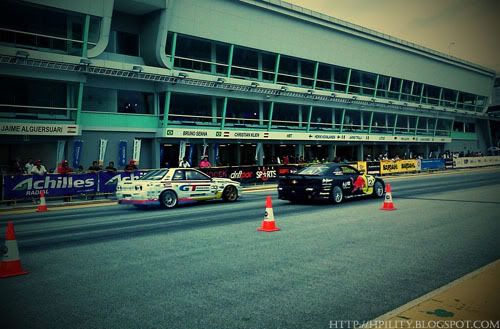 One of my favourite car! hehehe

Pretty cool to hear their awesome sound engine as they drove along the road and the sudden drift really caught many people attention especially photographer who been busying taking drift style photo. Haha… Heard from some photographer saying that it's not easy to take the car drift in perfect shot!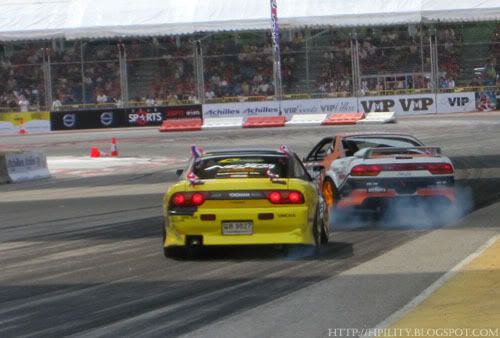 Well, regardless Raining day on Saturday or warm day on Sunday, I believed that everyone had enjoyed the formula drift racing during last weekend and I hope the next invite of racing event will be…. Formula 1 Singapore 2011. *Smiles*