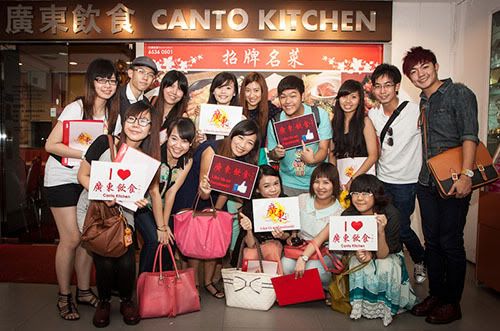 Hi Readers! Are you looking for delicious foods in Chinatown Singapore? If yes, here it is! Today I am going to introduce you guys the food and service at Canto Kitchen located People's park Complex. This was my first step in to Canto Kitchen restaurant with a group of blogger friends to try out their Cantonese dishes there.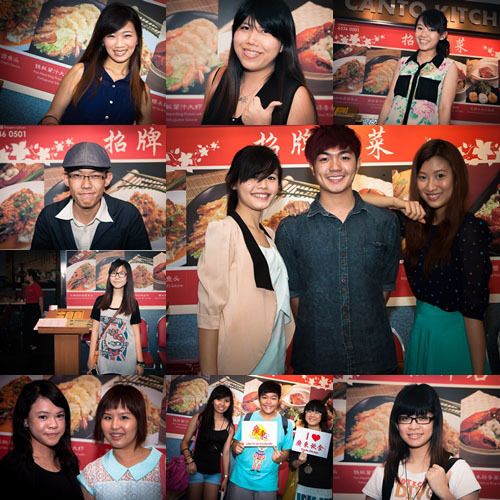 The interior of Canto Kitchen restaurant was settler in its Cantonese style to compliment with their signature Cantonese dishes. Mr Sherbert Lim, the administer of Canto Kitchen gave us a warm welcome and brief intro about the history of Canto Kitchen, followed by assigning us to the private dining room.
Likewise, I was amaze by its private dining room with full exquisite cutlery been placed on the round table and drink were served before food were ready. Hence, I am glad with their excellent services toward dining customer.

Next, let's talk about yummy food dishes at Canto Kitchen! But before that… This is what blogger have to do before eating the foods! YES!! TAKE PICTURES OF THE FOOD! I think nowadays not only blogger did that too; I think normal person does too. Hahaha
The moment when blogger take picture of foods before eating it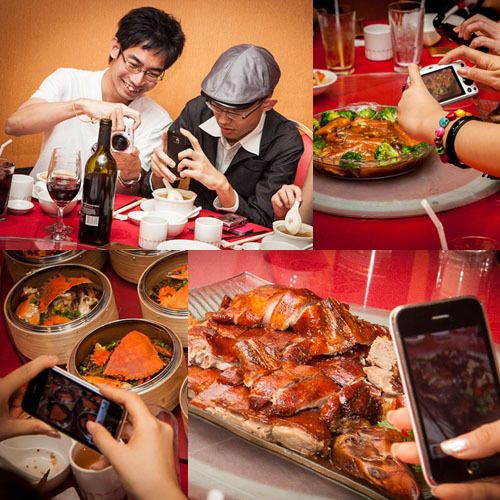 It's time to eat!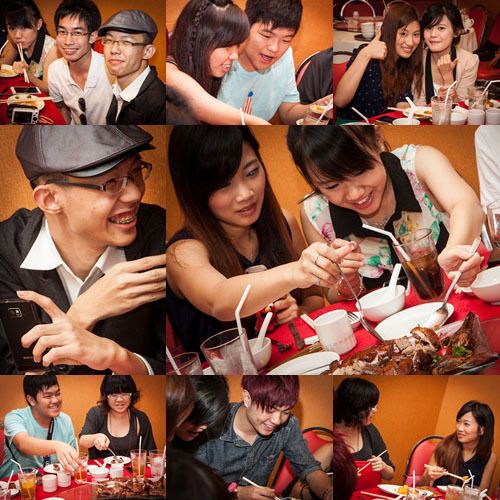 The food tasting session we had included their canto kitchen signature dishes which came with a total of 8 mouthwatering dishes Alacarte and a bowl of delightful dessert. Below here are the meal dishes we had of the day.
Braised Shark's Fins with Fish Maw
Fried Prawns with Orange Sauce
Chinese Herbal Roasted Duck
Braised Beancurd with Conpoy
Poached Spinach with Whole Garlic & 3 Eggs
Spare Ribs With Yam in "Zhen Jiang" Style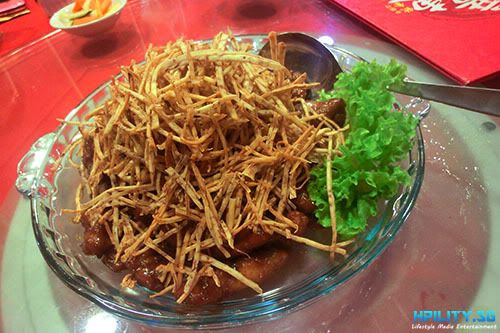 Steamed Cod Fish Head With Garlic & Chilli
Garlic Steamed Crab With Glutinous Rice
Chilled Mango with Pomelo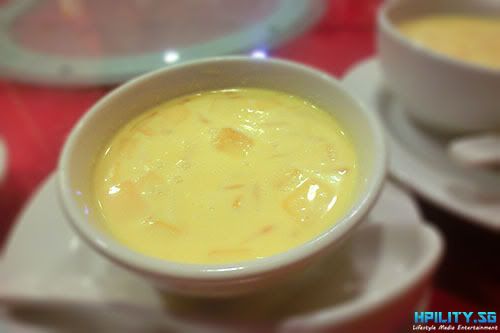 The usual set meal for 10 pax cost at $368 SGD and come with the dishes:
4 Combinations Platter
Braised Shark's Fins with Fish Maw
Braised Sliced Abalone with Mushroom and Vegetable
Steamed Rock Garoupa
Chinese Herbal Roasted Duck
Fried Prawns with Orange Sauce
Sauteed Seasonal Vegetable with Mushroom
Braised Ee-Fu Noodle with Mushroom
Chilled Mango with Pomelo
Hence, I would say that the Canto Kitchen dishes I had tried during the food tasting were well prepared and tasteful. Especially the 'Steamed Cod Fish Head with Garlic & Chilli', the chilli sauce of spicy and sweet combination had enhanced my appetite and it just tastes awesomeness!
The price range of family dining at Canto Kitchen cost about $150 – $380 SGD and casual dining at about $20 – $40 SGD. Last but not least, Canto Kitchen is a highly recommended restaurant place for family dining as well as casual friends dining. I appreciated all the nice dishes and enjoyed my great moment with a group of beloved friends at Canto Kitchen! *Smiles*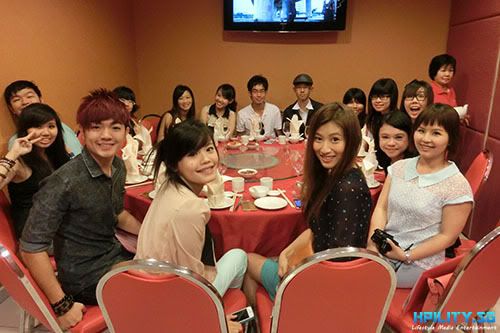 For your more info, Canto Kitchen is having a promotion with Standard Chartered Bank whereby it comes out a "15 dollars deal" campaign starting from 1st September to 30th November 2012. Check out their facebook page for more detail now: CantoKitchen
Canto Kitchen Address:
Canto Kitchen 廣東飲食
1 Park Road,
#05-01 People's Park Complex Singapore 059108
Opening Hours:
Monday – Sunday (including public holiday):
Lunch: 12pm – 2.30pm
Dinner: 5.30pm – 9.30pm
For enquiries and reservations call: 6536 0501