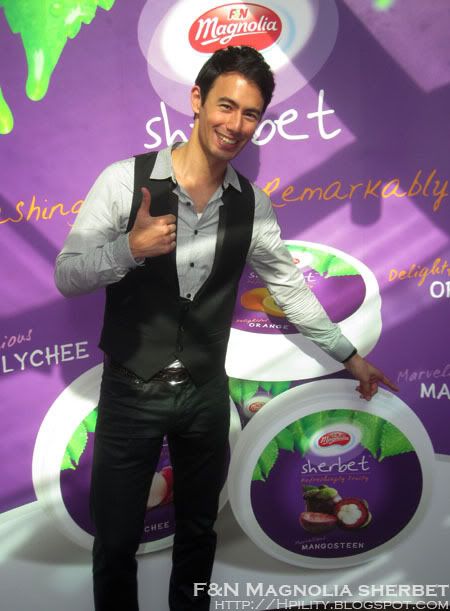 How your lifestyle goes? We know that Singapore all along has the humid weather and most of the people are suffering under the sun with loads of office and home work. Are you feeling stress and tried nowadays? Don't worry, here something can help you to distress and refill your energy to the fullest!
As for today, I am going to introduce you guys a new refreshing ice cream from F&N Magnolia and it's called as F&N Magnolia Sherbet. Fly Entertainment Artist's George Young was the ambassador for F&N Magnolia Sherbet and it was great to hear from his review about F&N Magnolia Sherbet at the opening launch last Thursday.

About F&N Magnolia Sherbet:
F&N Magnolia Sherbet is a light refreshing frozen dessert carefully crafted to appeal to your every sense. It made with real fruit puree and fruit pieces, every spoonful of F&N Magnolia Sherbet bursts with the rich flavour of tropical fruits and the delightful mouth-feel of real fruit bits. F&N Magnolia Sherbet is your secret to calm and composure.

F&N Magnolia Sherbet come in three different flavours which mainly are Lychee, Mangosteen and Orange flavours, serve with 85ml of cup and it selling at the price of $1.40. You may purchase the F&N Magnolia Sherbet at the convenience stores and all leading grocery outlets too.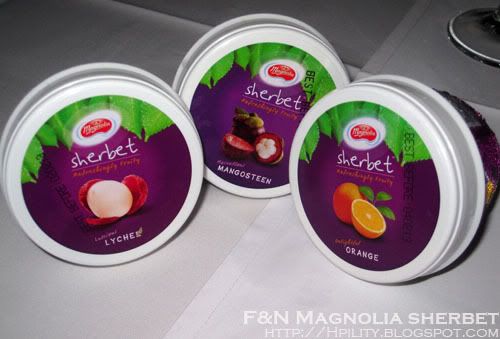 F&N Magnolia Sherbet Lychee: An ancient fruit from China enjoyed by generations as delectable sweet repose.
F&N Magnolia Sherbet Mangosteen: A Queen of fruits which give you a taste of royalty.
F&N Magnolia Sherbet Orange: Orange is a happy pill! One of the world most loved fruits, the orange never fails to delight with its refreshing citrusy boost. Likewise, it also used to calm the body and to restore happiness and peace to the mind.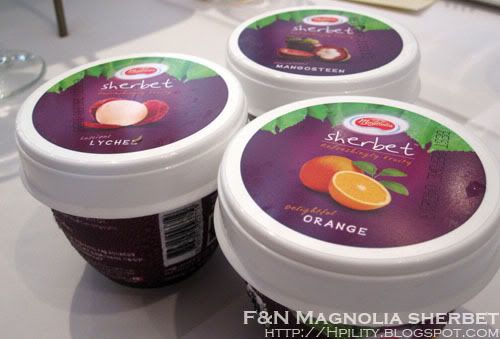 Are you ready to get a taste of this refreshing ice cream? I will say that it's totally worth the price of tasting it! I had tried it once and I will love to get it more! Hurry, grab them now! Alternative, if you are feeling stressful, just gently breathe in and breathe out to keep your mind peace. Have a nice weekend readers.