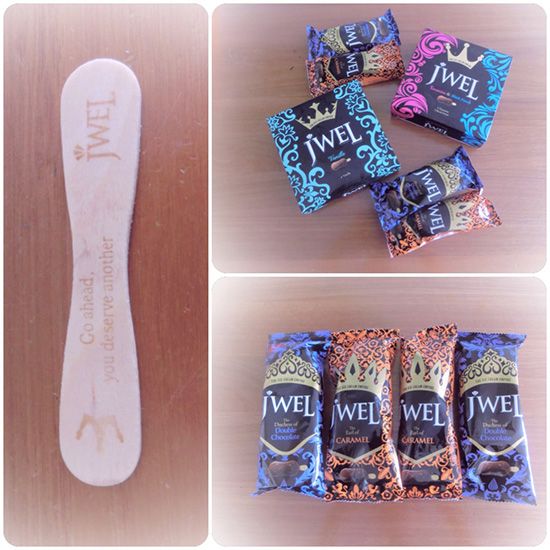 The ice cream empired created by F&N Creameries Singapore has release their new premium JEWL ice cream treat which came in five fascinating flavour to entertain your tastebuds. The JWEL ice cream coated in thick almond-flecked chocolate, every stick exudes its own indulgent twist to the classic flavours of Vanilla, Tiramisu, Double Chocolate, Caramel and Black Forest. Hence, each regal stick of JWEL ice cream offers a luxurious, immersive experience of delicious decadence and intriguing imagination.
Announcing the Arrival of JWEL: Entertaining Your Tastebuds
The JWEL royals are well-loved because they know how to satiate their subjects. With the help of their mischievous, fun-loving and ever resourceful Jesters, the perfected sweet creations from the wondrous range are now available for everyone to savour.
Ride in luxury, courtesy of the JWEL royalties, on a free shuttle service along Orchard Road on Saturdays and Sundays for 4 weekends starting from 12 April 2014, 2pm to 6pm.
The special rides are decked with golden fabric and designed to look like a grand hall, complete with Class 95 DJs and JWEL Jesters on deck to entertain the crowd.
Win a Trip to Stay in a Castle!
Last but certainly not least, a lucky consumer will win the opportunity to live in a castle. Between July and August 2014, F&N Creameries Singapore will hold a lucky draw contest affording the top winner a once-in-a-lifetime experience of staying in a real life, medieval castle. Specifics of the contests will be announced shortly.
The JWEL royal range ice cream is available at selected 7-Eleven stores retail price at S$2.95 per stick. These enjoyable treats are also available in four-stick multipacks in all hyper/supermarkets for a suggested retail price of S$9.80.