Looking for cheap deal travel offer? Here is it! Have you guys heard of Expedia? It is the world's leading online travel company and they have launched their full service site (Expedia.com.sg) in Singapore! Hence, this travel site now offers Singapore travellers a one-stop shop for their travel needs with a 'Best Price Guarantee'.
Singaporean love to travel! This somehow I agree too. With Expedia.com.sg, travellers now can enjoy their 'best cost-saving' trip whereby they can choose from a selection of over 400 airlines and 140,000 hotels to create their best value dream holiday package.

Woot! How can you miss out this chance? The Expedia Guarantee you the Best Price in every hot deal you selected and booked on their website and Expedia are willing to fight over its competitor by giving you the offering rate as lowest as possible!

The new launch of Expedia Singapore website has also enhance the interactively and flexibility for user to see and book their destination trips easily and at the same time, there are more than 350,000 travellers reviews for you guys to read before you make your trip decision.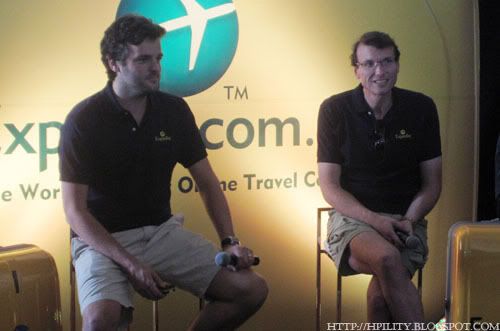 As to celebrate the launch of the enhanced Expedia.com.sg, Expedia is offering unbeatable 4days/3nights flight and hotel packages to favourite holiday hotspots such as Bali, Phuket, Bangkok, Kuala Lumpur, Penang starting from as low as $87. It valid for travel until 31st March 2012, However, travellers need to book on Expedia.com.sg from now till 9th October 2011 to take advantage of the promotion.
So what you waiting for now!!? It's time to pack your bag and travel with Expedia! Giving you the greatest cheapest deal in travelling and exciting holiday packages! To know more information about Expedia Singapore, do visit: Expedia.com.sg Hope you guys enjoy your holiday trip with Expedia offers!