It was an amazing blazing afternoon at the Paya Lebar Air Base with the Air-force Sir, Madam as well as fellow bloggers who invited for this Republic of Singapore Air Force (RSAF) open house 2011 bloggers' preview. Thanks to May Ang from MINDEF Public Affairs and its a great opportunity for me because this was my very first time visiting RSAF open house!!! *Yay*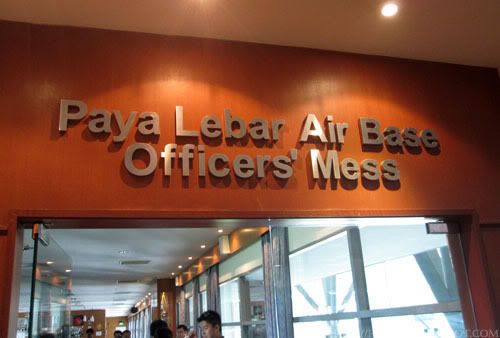 We was told to proceed to the Officers' Mess for some food and refreshment, followed by a short presentation given by Sir Ryan on the briefing about RSAF open house 2011 and the place we will be visiting and experience it. Lastly, we proceed on to their conference room to watch a safety tips video before everything get started.
Site map of RSAF Open House 2011
In their conference room

Well, the highlights of the day itself that were Aerial display, Aircraft and weapon systems, air force museum visit, performances and lastly the awesome aircraft rides! This year RSAF theme was "Our Air Force, Defending Our Skies". *Get ready to scream*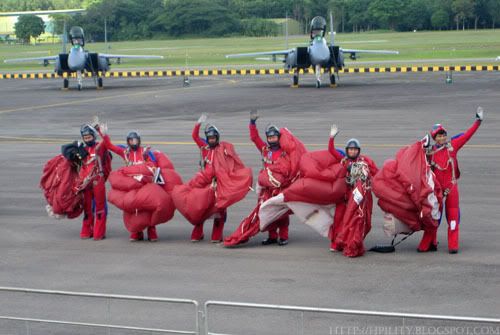 Yeah! I know the weather was burning hot but it was a good weather to see Aerial performance! Aerial display last about 30 minutes long, showing you guys about the featuring aircraft like the F-15SG, F-16, AH-64 Apache and etc… Likewise, you will get to see how the RSAF aircraft integrates with the Army units to repel the enemy forces.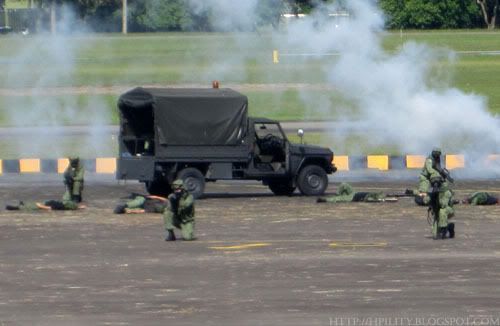 Thus, it also features the Ground-Based Air Defence systems and the SAF Red Lions Parachuting Team. Few performances kept great impact memories in my mind, especially when F-16 flying off from ground. *The sound of F-16 engine make my ears very shiok yoh~* lol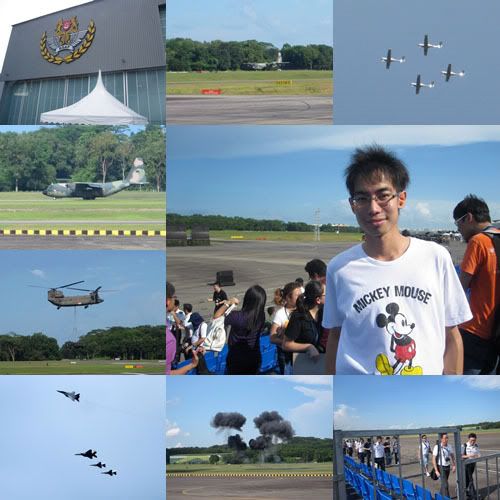 Picture with SIR Ryan Boon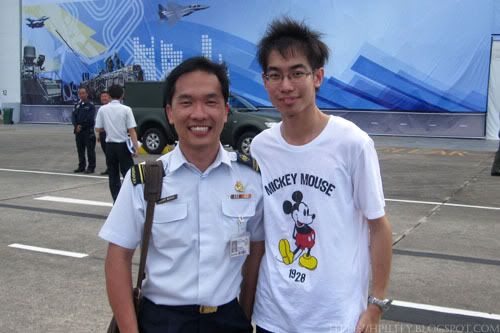 Next, we visited the exhibitions showing the latest display of aircraft and weapon systems. Good to get a close up look on their latest technology been created by their professional and also get to know more about the technology been use nowadays.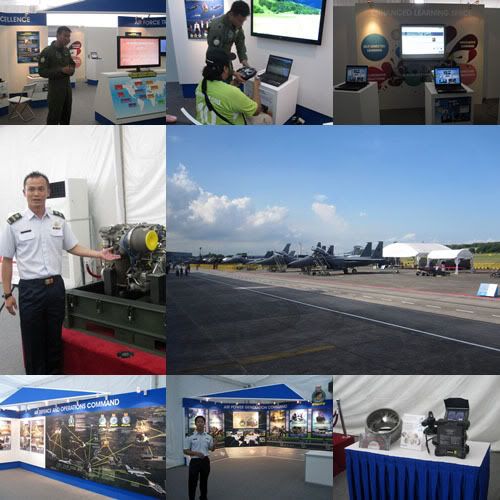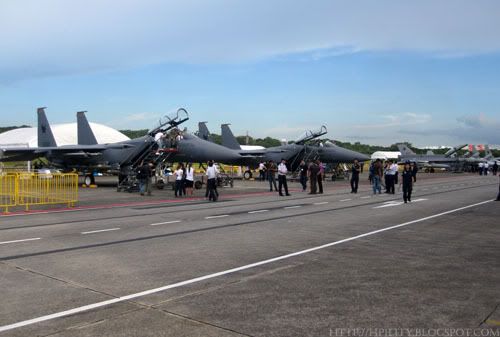 Picture with Sy Yuan
Our Group photo before heading to next mission

Woohoo! Welcome to the most exciting part which was aircraft rides!! My first time a boarding Chinook helicopter* lol… My mood was freaking excited when I enter the Chinook helicopter! We were flying high above the sky, seeing the wonderful scenery of Singapore. Awesome rides with a group of bloggers! Let's check out some picture below here…
Picture with Justin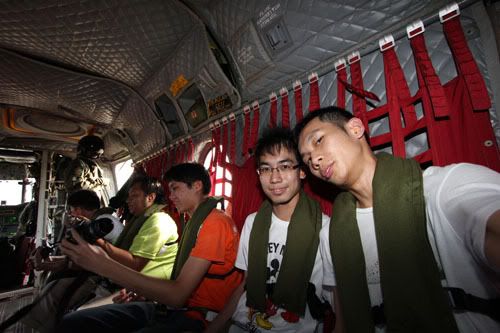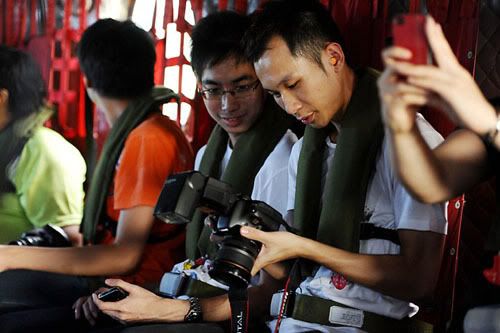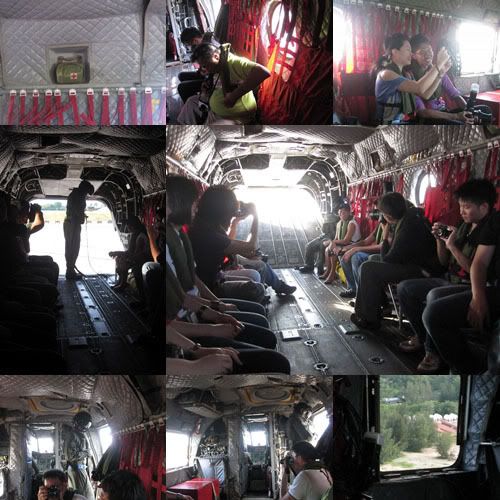 Bird's eyes view on this island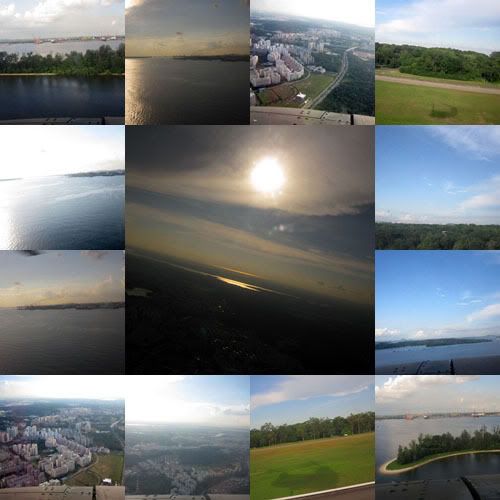 Plane landing on the ground
I love this picture effect! See how strong the wind is!

About 30 minute fly, we were back to land base. As time passed, we took picture along the Aircraft display area whereby all the huge plane were park before we call it a day! Quite a cool experience to visit the RSAF open house, learned something new from the exhibition, I enjoying myself together with a group of bloggers flying on the huge chinook as well as great to know many friendly people too.
Picture with Yongwei, Mint and Ryan

RSAF open house 2011 is officially open to all public this coming Saturday (28th May) starting from 9.30am to 7.00pm and Sunday (29th May) starting from 8.30am to 7.00pm at Paya Lebar Air Base. Tips & Guides for visitor who want to visit the RSAF open house this weekend:
– Cameras are allowed but telephoto lenses beyond 500mm are prohibited.
– You are advised not to bring any sharp objects (e.g., knives, paper cutters, etc.)
To know more about RSAF Open House 2011, do visit the website below:
RSAF Open House Website – rsafopenhouse
RSAF Open House Facebook Event Page – http://on.fb.me/rsafoh11fb
Cyberpioneer Facebook Page – http://on.fb.me/cyberpioneer
This is how bloggers do their survey ON bus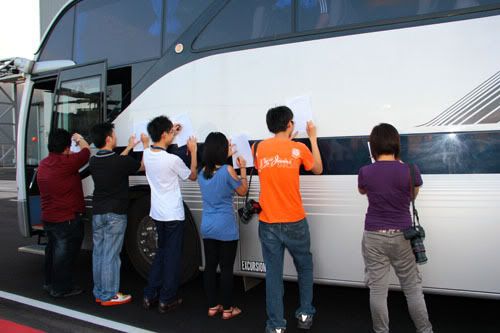 As a part of education, I would like to encourage more young teenager to visit RSAF open house because it's definitely worth for your own knowledge purpose! Have fun visiting RSAF Open House this year! *Smiles*