Hello People! Its weekend once again…Before my Y-bloggist round 3 final post come out, let me clear this post first…*3 weeks ago, wanted to blog about this post but no time* haha… Yes! 3 weeks ago, my friends and i went to mediacorp for the [Entertainment on 5] studio recording.

At the audience seat area, slacking around and seeing people coming in and out…haha…. However, this was where every time you will see on TV live show whereby it fill up with audience…
Recording at the front stage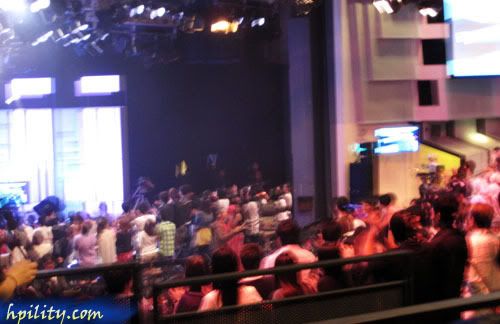 Finally, i got a chance to stand infront of mediacorp TV-theater stage! *Yay*! lols Dont ask me why… Very hard to explain but somehow below this picture onward was the final recording… Totally recorded 3 episodes on that day itself…but luckily the recording was fast…
I think this camera did film my back-view
View from the stage
Thousand of spotlight above my head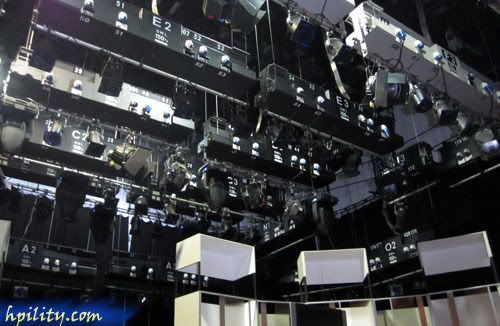 Well, this not my first time seeing or having studio recording but after all it still a nice experience to me… Met some new friends along the recording…haha…Lastly, thanks mediacorp for giving me this lovely cookies from four-season! *It taste awesome!* I call it a day.