If you have follow my twitter, you guys will know that 2 days ago evening, went to town with Samantha and Mint for some chill out session.. By right we plan to watch one movie but since the timing not suitable for us, we decided to chill out at Dunkin Donuts located at Orchard Ion.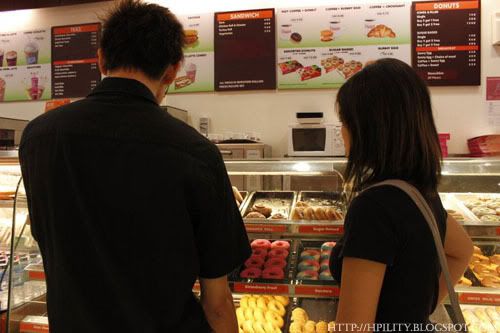 See those delicious and yummy donuts, somehow to me, as long as donuts with full of nice flavour in it, i will like it alot! haha.. Not my first time eating donuts from dunkin, in fact i guess they had improve in their flavouring and colouring.
Nutty Chocolate Donuts
Lets have a cup of coffee too
Box of 6 and it cost $7 SGD

Opps! This 2 ladies machiam like first time seeing donuts in this world! hahaha but it was a good 'WOW' expression.. Well, guess what? Samantha was a professional camwhore girl!!! She even look more than 100 over of photo while she eating the donuts. *So many eyes looking at us* haha but i just shout and said *she from Japanese* and everyone understood.. lols!
The smiley face donuts look cute!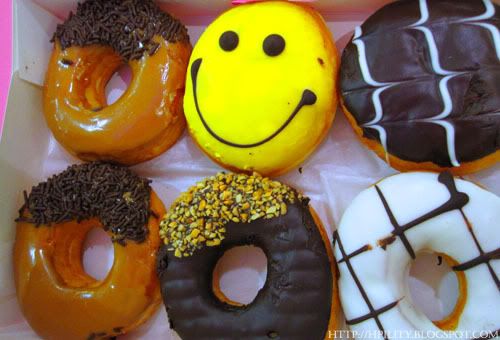 Here with my white chocolate donuts
Picture with Sam

Afterall, it was a nice chill out with friends, especially under the stress and hazes weekdays. haha… We chat and share quite alots of stuff and although its normal but overall was enjoying! Last but not least, we took a group photo before i call it a day. *smile*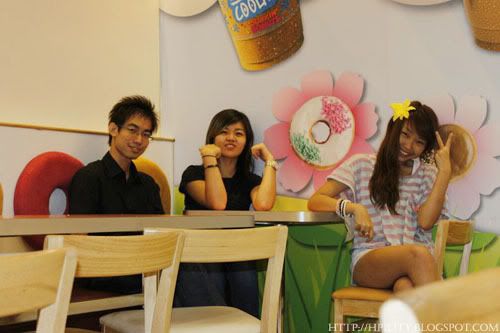 More Dunkin Donuts Photo: [Click Here]
Tats all for today!
Thanks for your reading and viewing!
[Do Comment/Tag Before you leave this blog]