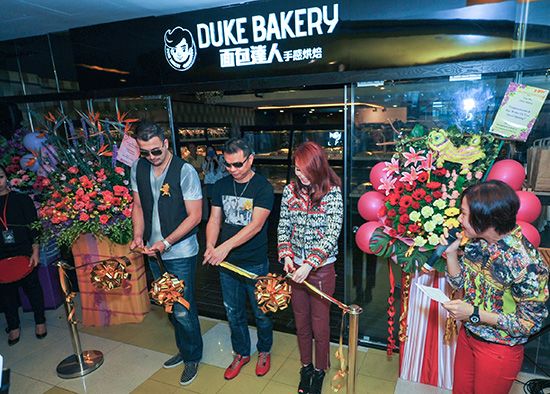 SINGAPORE, 28 OCTOBER 2013 – Taiwanese Bread Chain, Duke Bakery (麵包達人) has finally opened its first store in Singapore at United Square Shopping Mall on last Sunday, 28 October 2013.
More than 1,500 Duke Bakery fans turn out at the store opening, in anticipation of receiving a complementary Duke Bakery Lifetime Membership – which entitles cardholders 10% discount on all future purchases, as well as catch a glimpse of two specially invited celebrity guests.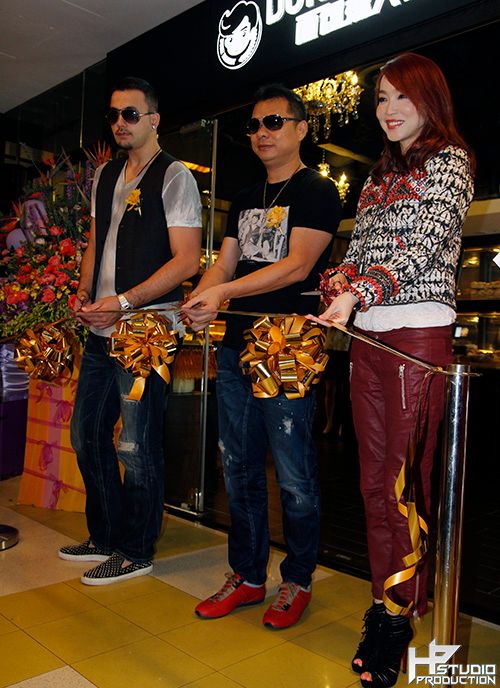 The grand opening of the first store was officiated by one of the bakery's bosses, Mr Lin, with two celebrity guests Fann Wong (范文芳) and Jerry Huang (黃志瑋), who flew all the way from Taiwan to grace the momentous occasion.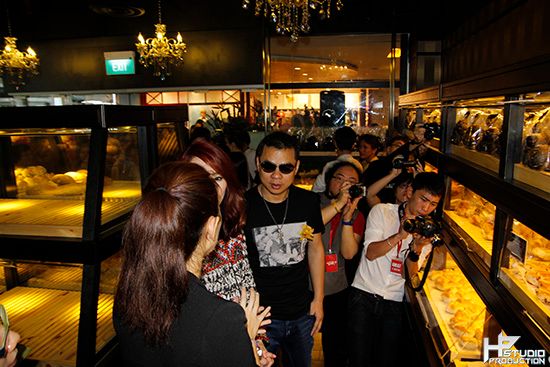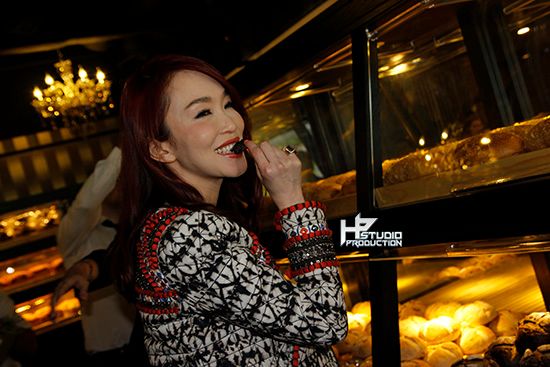 Photo with Taiwanese Artist's 黄志玮


Twenty lucky winners of WhereToEat Singapore contest got a chance to get upclose with celebrity guests Fann and Jerry in a Private Tasting event at 11am, and won themselves two complimentary bread from Duke Bakery. Long queues kept going formed outside the entrance of the shopping mall. By 5pm, all ingredients run out and Duke Bakery had to announce sell out for the day.


Duke Bakery is a specialty retailer of prestige Japanese European style artisan bread and prides itself in creating artisan breads by the use of finest quality ingredients from Europe, coupled with the dedication of highly skilled craftsmen. Quality yeast from fermented fruits is used for natural flavour and a healthier alternative.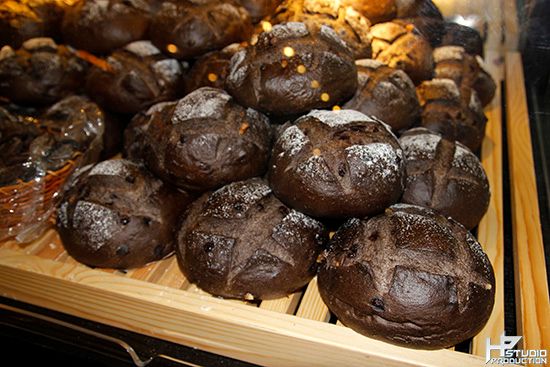 It produces up to 60 kinds of handmade bread with unprecedented taste and texture of bread that is well received by all the caprices of appetite. Prices range from $3.50 to $8.50 for a Classic Bread, and from $4.50 for a Four Kings (四大天王) Signature Artisan Bread – Chocolate Bun (黑眼豆豆), Chocolate and Cheese (多倫黑加麗), Carlbell (卡門貝爾) and Crown (皇冠).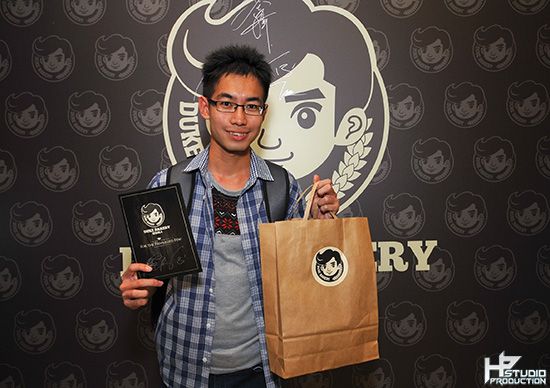 Post Grand Opening Special Promotions:
• 20% Off Storewide with no minimum purchase required, from now till Mon, 4th Nov 2013! Choose from a delightful variety of fresh Japanese European style artisan bread with Taiwan origin.
• FREE Lifetime Membership with 10% Off future purchases, for those who purchase minimum $20 worth of Duke Bakery breads! While stocks last.
Duke Bakery
(Photo Source: Hong Peng Yeo)