If you have follow my twitter, you guys will know that few days back, Me and few bloggers (Alvin, Mint and Geck Geck) went to the 5th store Domino's pizza located at Sembawang Cottage (near Khatib camp). Met up purpose was to get know more into domino's history and trying out their new pizza! *keep scrolling down to check out more*

Well, Mr Shan-Ting first of all gave us an introduction about domino's pizza, the different between Malaysia and Singapore outlet as well as taking out its domino's rule, price charge and delivery service. Was great to heard that domino's actually did maintain their excellent service toward customer.
Food Tasting Time!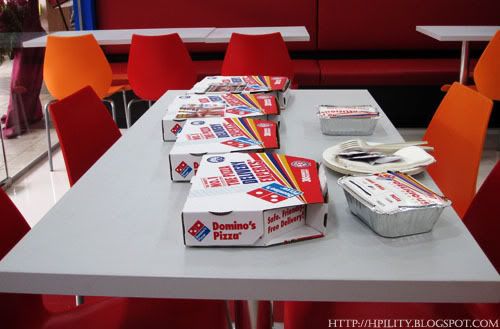 Spicy Chicken Drummet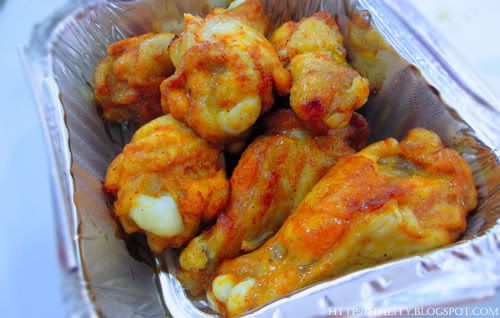 Colourful Pizza infront of me and check out their pizza topping and flavoring. This my first time eating domino's pizza and overall i could say that it taste delicious! I would like to eat it again and again!!

Next good thing to introduce was that the GPS track system. Once you ordered your pizza through online, you can instantly check what happening next while they are busying making your pizza. *GPS tracker system keep you update as the time past and make sure your pizza deliver to your house in 30 minutes time*

Let me bring you into their kitchen! Most excited part because we were given a short tour about their working environment and guess what?? We were learn on how to make a PIZZA!!! My first time making domino's pizza…
Domino's Pizza Kitchen tour by Professional Ken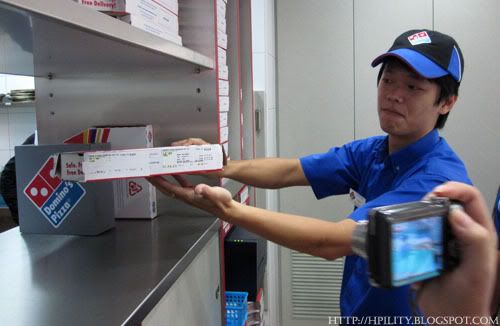 Equipment and other important stuff

Now! Is time to make pizza! woohoo… feel damn 'stress' and excited because this my first time trying out this 'big' thing. If you have read my previous Pizza Teaser blog post, you guys will see some similar picture here.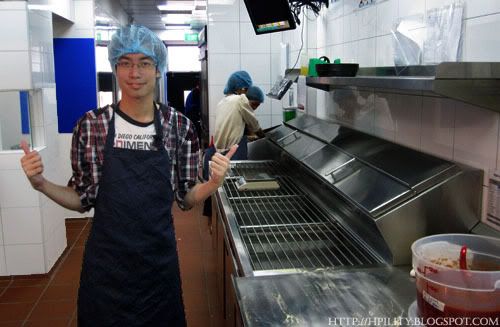 Trying to follow the instruction step by step and the 2 girl (Mint and Geck Geck) keep laughing at me!! Feel damn stress!! lols… Seriously, at the beginning was not easy, especially making a perfect circle pizza… But slowly get use to it and became more smooth in doing it.

*Dunno how many minutes past* at least still manage to complete the processing and putting it into the big oven! *Damn Gan jiong* Because dunno how the outcome of the shape will look like… hehe

Yess! Yess! As a result, my pizza was successfully baked! muhahaha…. Slowly slowly came out from the oven and my mood at that time was totally excited… *the feeling is like you won 4D first prize* lols…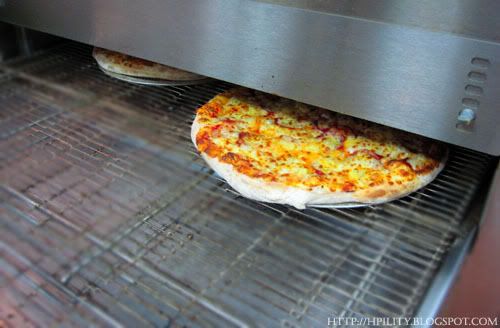 My Yummy Domino's Pizza!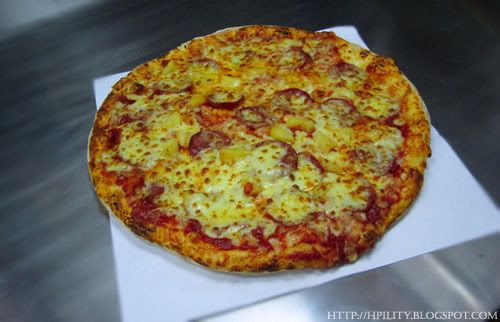 Geck Geck Making Pizza Process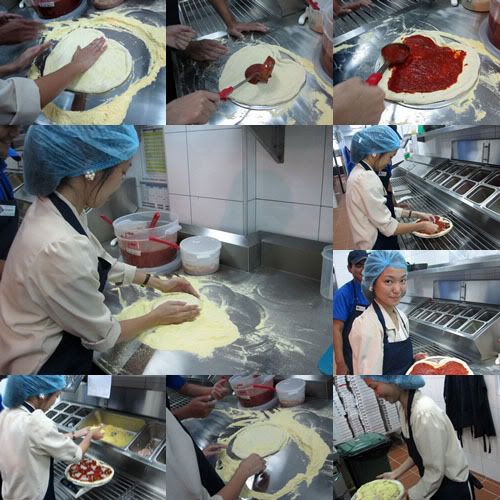 Mint Making Pizza Process
Geck Geck, Me and Mint – Our Pizza
Picture with Geck Geck

Overall, it was a very great experience i ever had being a blogger. Getting know and trying out domino's pizza in my life and i am willing to share with you guys about domino's pizza. Likewise, if you are a pizza lover, i would recommend you to try out domino's pizza! *You will taste and feel the different among the others* Lastly, we took a group photo before we leave and i call it a day.

More Domino's Pizza Photo: [Click Here]
Tats all for today!
Thanks for your reading and viewing!
[Do Comment/Tag Before you leave this blog]