Hello people! Welcome back once again! If you have follow my twitter, you guys will know that few days back, i attended [Despicable Me] 3D movie screening at The Cathay together with a group of bloggers! Thanks Omy.sg for the tickets =)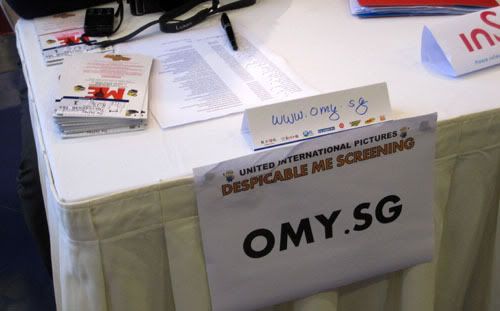 Me collecting my golden tickets!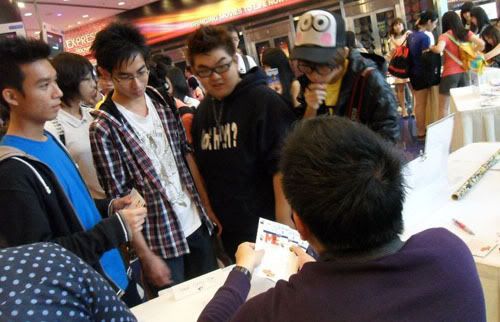 Crowded with people at the Cathay and everyone watching the same movie as me… Thanks people who spotted me, another word, if you spotted me, i sure spotted you too! haha
Despicable Me Mascot… Minions Super Cute!!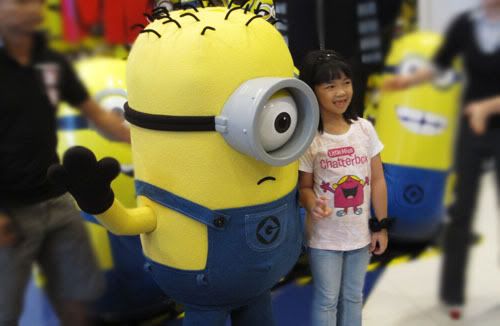 Inside the Grand Cathay Cinema

Despicable Me…卑鄙的我? Opps… 卑鄙的不是我而是戏里的主角(Gru)!噢对了还有非常可爱的 minions! Yes!! My Review on this Despicable Me movie was that, after watching it, i can say that it was very entertaining and touching. Gru, the main lead in this movie, a guy who is full of cold hearted, very Perfunctory, he keep thinking of his crazy invention, stealing greatest item 'moon' and lastly, very Despicable!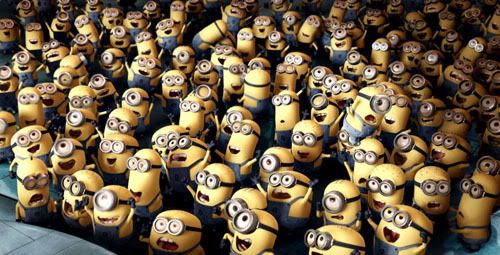 Gru stay in his secret hideout and beside that, he has a small army of minions helping him in his 'works'. All along he has a great plan in stealing moon but his opponent Vector trying to compare with him and make him very troublesome…

Well, Gru also met three little orphaned girls (Margo, Edith and Agnes) and this is where Gru start to change in his attitude after knowing these 3 little girls.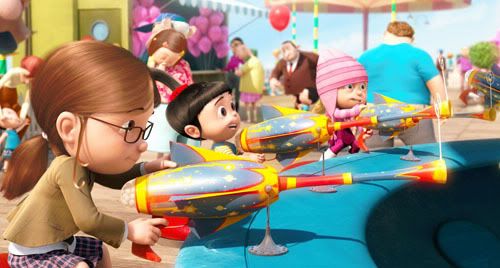 Does this count as annoying?

As the story goes, the whole movie was getting more funny but at the same time it also might make you tears at the last part…*温馨的画面令我感动*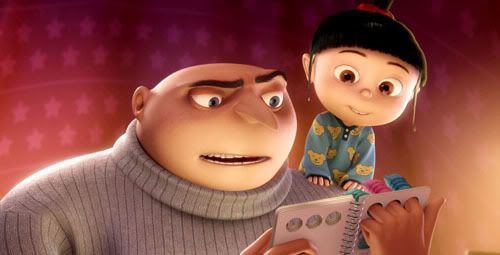 Overall, i rate this [Despicable Me] Movie 4 out of 5 stars! Worth it to watch especially parent with small kids, this movie is very suitable! I think young teenager like me will love it too because of Minions!! haha… I love their alien language! *Planning to learn one day* 😛
Below here a trailer on [Despicable Me] Movie.
Took a group picture and i call it a day
Officially Release in cinemas at 8th July 2010!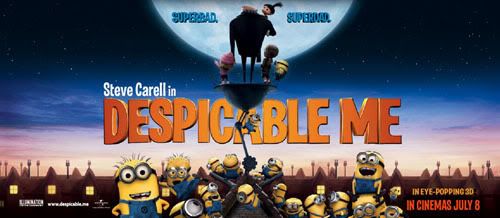 Tats all for today!
Thanks for your reading and viewing!
[Do Comment/Tag Before you leave this blog]