Advertorial

Japan' best selling facial product – Cure Natural Aqua Gel, launched 10 years ago in Japan and 4 years ago in Singapore, It's their official 10 year anniversary and CURE has consistently topped the charts in Cosme, a popular Japanese beauty website, as the best-selling skincare product.
Cure made up of 90% water and natural plant extracts of aloe vera, gingko and rosemary and it contains no preservatives, fragrance, artificial colorings and alcohol. Hence, Cure Natural Aqua Gel is suitable for everyone (Male and Female), even the person with sensitive skin.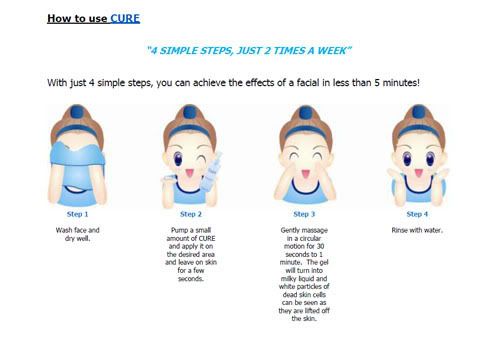 What is Cure?
As CURE is a natural exfoliating gel, it is so safe and gentle that it is suitable for all skin types, even sensitive skin. And can be used on any part of the body (e.g. neck, elbow, knees). If you have a sensitive skin, please adjust the amount that you will use according to your skin condition
CURE can even be used for the whole body (eg. neck, elbow, knees). Male users can use CURE for the neck area as this area is more susceptible to damage as dirt tends to accumulate around the collar area.
A 250ml bottle of CURE Natural Aqua Gel cost at $42 SGD and it can last up to 6 months with twice weekly usage.
My post has not ended yet!
Good news to everyone here!

As collaboration with Japalang Pte Ltd and celebration of Cure Natural Aqua Gel 10th year anniversary, we are giving away a set of Cure Natural Aqua Gel & Cure Water Treatment Skin Cream (Worth more than $100)!
Awesome Right! How to WIN this set of Facial/Beauty Product? It's Simple! Just 2 STEPS TO WIN!
1st – LIKE this Fan Page: http://www.facebook.com/pages/Hpility/106919519365985
2nd – Tweet this: I want to win Cure Natural Aqua Gel @Hpility SG #Hpility http://goo.gl/wkwdi
Do follow @Hpility Twitter, because winner will be announce via Twitter DM (Direct Message) on the 11 JULY, Wednesday. Good Luck to everyone participates in this contest!