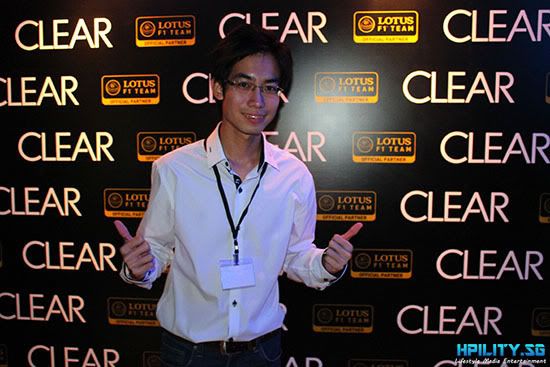 Last evening, my photographer's Qing Yi and I attended the CLEAR Global CSR Initiative launch together with a group of media and bloggers friends at Singapore Grand Prix. The launch of its global initiative 'Helmets for Heads' campaign aim to promote road safety by raising funds for the purchase and distribution of helmets in lower income communities.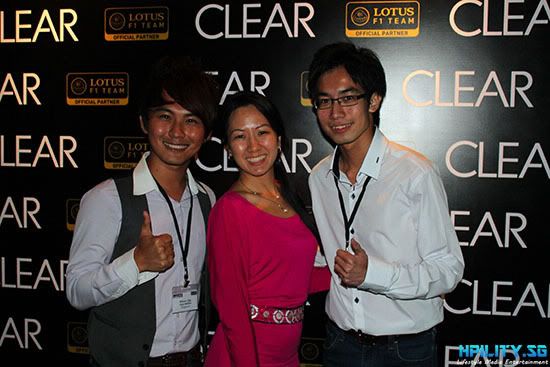 About CLEAR
CLEAR MEN is formulated with Pro-Nutrium 10. It is an essential blend of 10 pro-vitamins and mineral nutrients that strengthens scalp for a total of 3 scalp differences: no dandruff, no grease and no itch. CLEAR's patented formulations are a result of extensive research and development by scalp and hair care experts. CLEAR's innovative breakthrough, Pro-Nutrium 10, deeply nourishes and strengthens the scalp 3 layers deep.
The CLEAR product and Lotus Helmets
Event Featuring F1 Lotus Team Car
Invited Media and Guests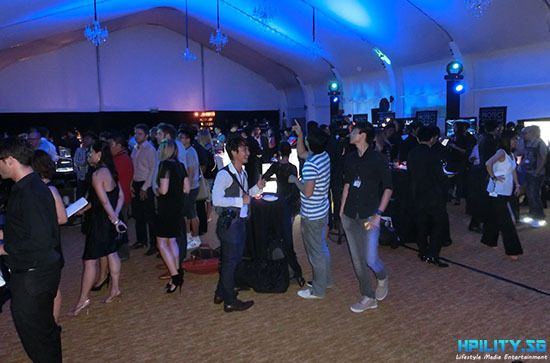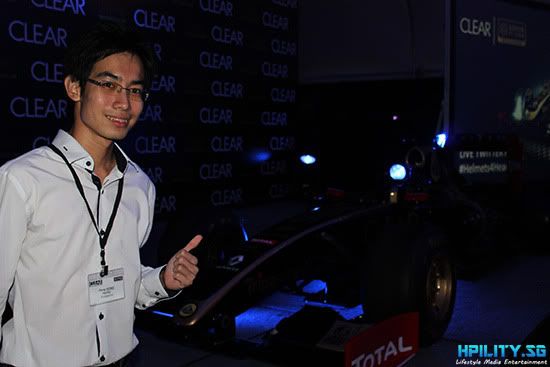 Photo with my Photographer's Qing Yi. Thanks for all the beautiful Photos in this blog post!
Photo with Dennis from SuperAdrianMe.com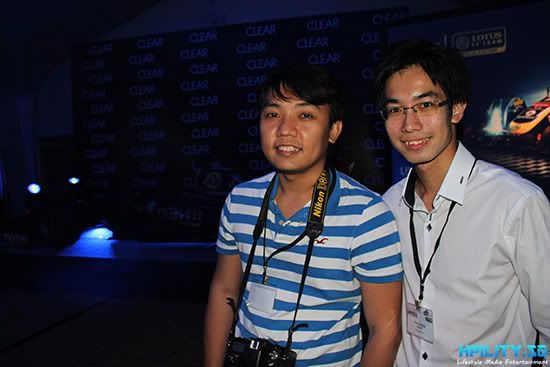 Photo with William Tan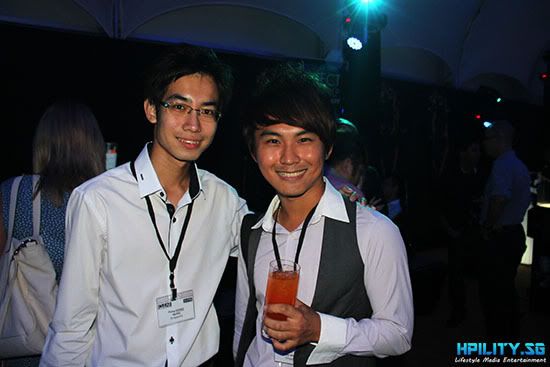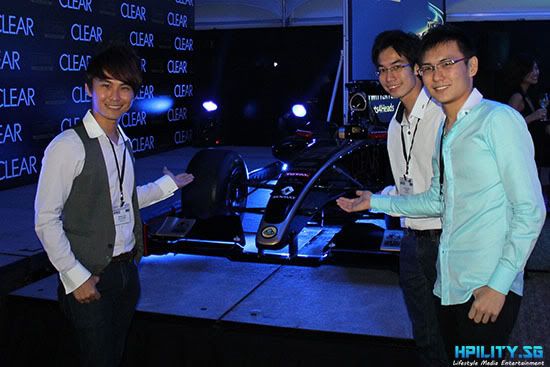 My Photographer enjoying driving the F1 Simulator Game


As consecutively with the F1 season race this year in Singapore and to kick-start CLEAR's drive support their road safety initiative, the F1 Lotus Team drivers, one by former world champion Kimi Raikkonen and the other two by Romain Grosjean has also came down to the event to support the fund raiser of 'Helmets for Heads' campaign.
F1 Lotus Team Driver's Grosjean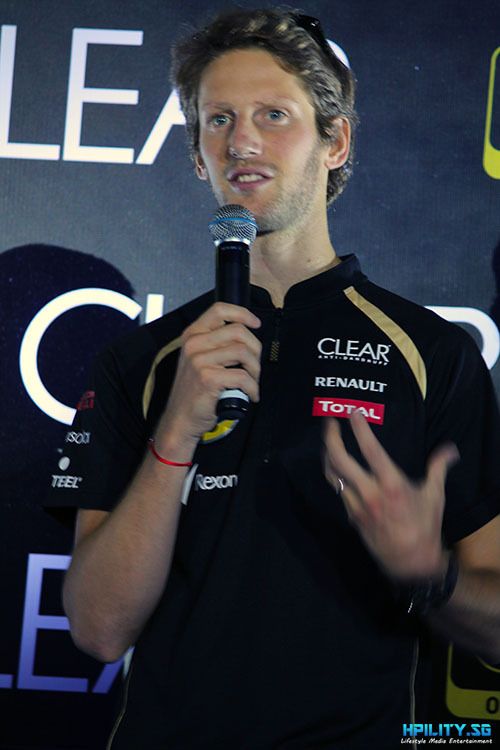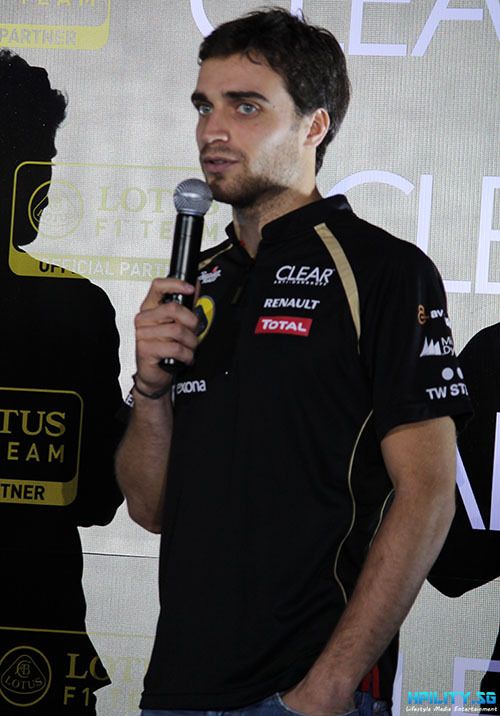 Photo of Grosjean signing the helmets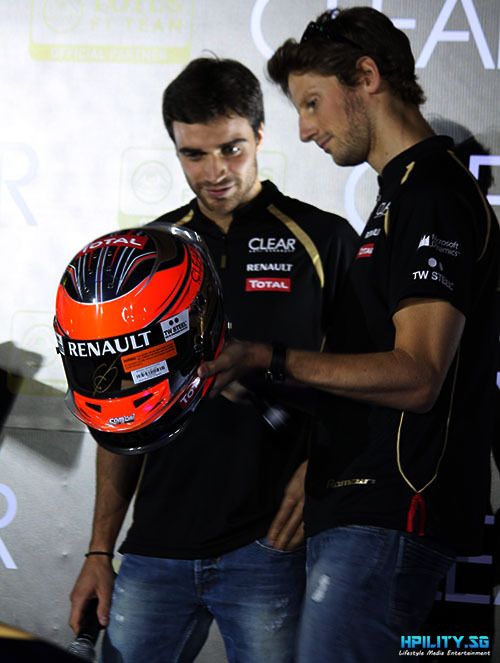 Photo of F1 Lotus Team Driver's Kimi Raikkonen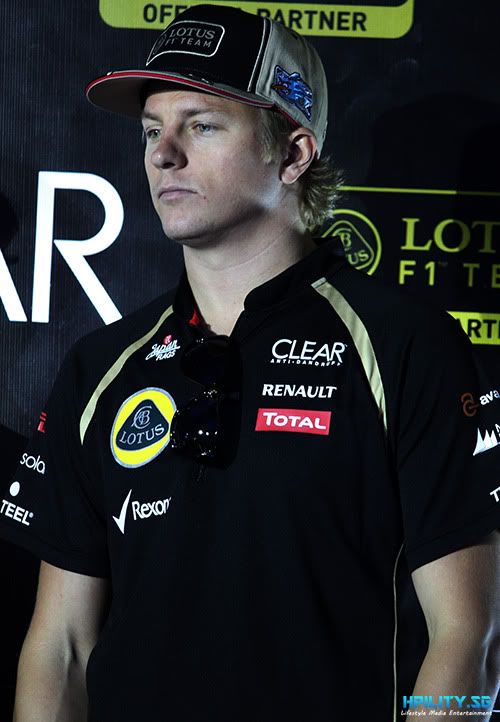 Photo of Kimi Raikkonen signing helmets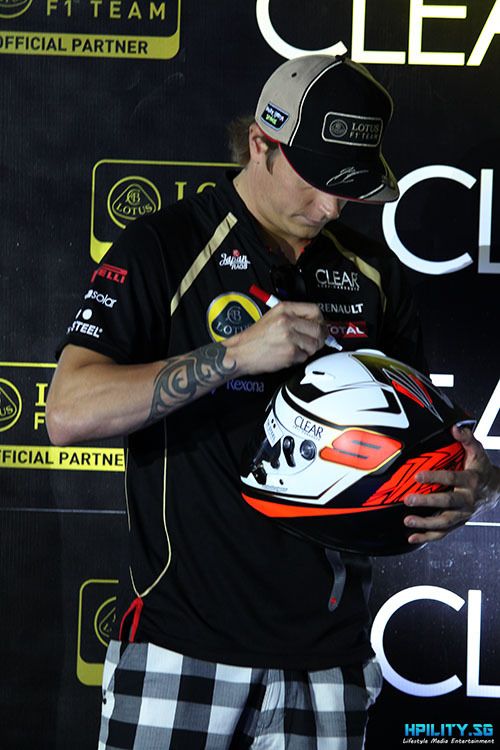 The signed Raikkonen helmet was auctioned off at the Singapore event, but the remaining two helmets, signed by Grosjean, will be released on Ebay. Other Lotus F1 Team members who were also present on the day included Jerome D' Ambrosio, Lotus's third driver and Team Principal Eric Boullier.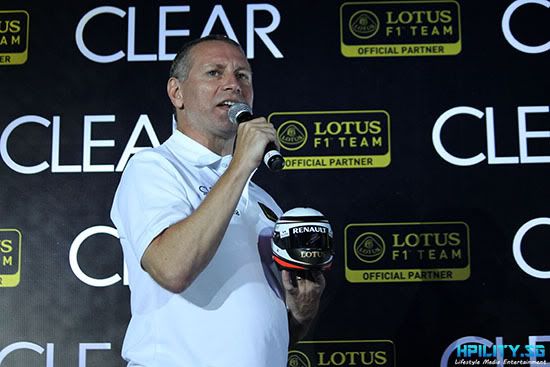 Hence, the helmet signed by former world champion Kimi Raikkonen, who makes his return to F1 this year with the Lotus team, drew a winning bid of S$5,000 at this evening's event.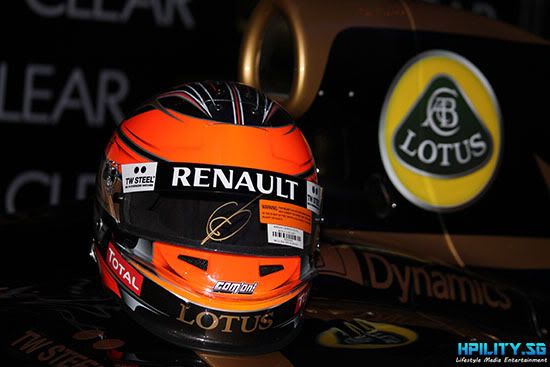 Helmets Signed by Grosjean and Raikkonen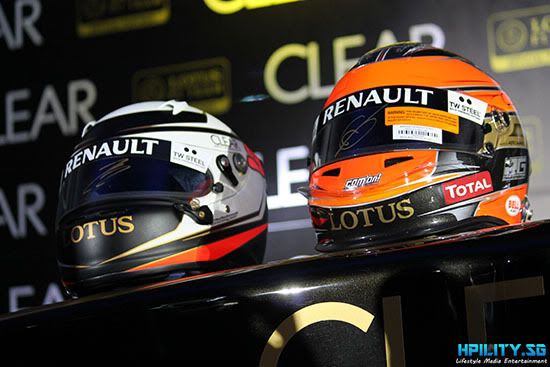 Photo with F1 Lotus Team Driver's Grosjean
CLEAR Team signing off with their great event and call it a day