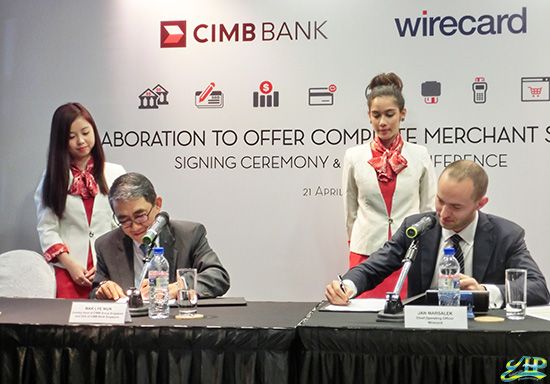 CIMB Bank signed a partnership agreement with Wirecard to offer complete merchant solution businesses in Singapore. This enables both parties to leverage on their respective core expertise to provide an all-encompassing suite of banking and payment services to address the diverse needs of merchants.
Businesses can now access a myriad of competitively-priced products and services – from the set up of a merchant account to an integrated card payment acceptance platform involving the latest mobile Point-of-Sale technology that provides businesses the added advantage of accepting payment on the go.
All these products and services can be set up in just one week for the merchants and from a single touch-point without having the hassle of engaging with multiple parties individually.
As part of the partnership, Wirecard will provide a fully customization payment platform that supports eCommerce, mCommerce, mobile and traditional Point-of-Sale, along with an online portal to facilitate merchants' real-time tracking of transactions across multiple sales channels, as well as risk and fraud management services.