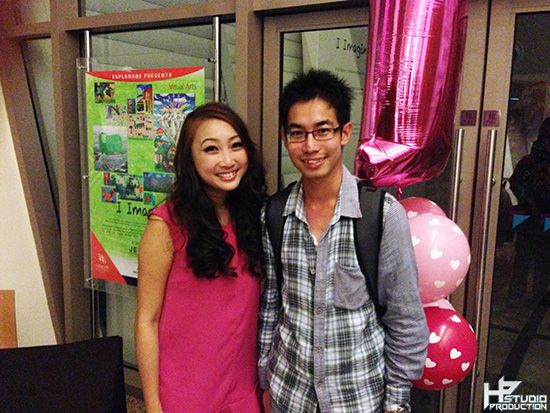 Woohoo! Congratulation to Singapore local Mandopop singer's Chriz Tong (汤薇恩) who successfully held her first ever's Unfinished Concert at Esplanade Recital Studio. Thank You 'The Red Planet Group' for the invitation and it was my pleasure to listen Chriz Tong in live singing during her concert night.


Chriz Tong (汤薇恩) did a great showcase for her live performing by presenting her wonderful music life journey and the Unfinished Concert theme was inspired by her latest TV drama series, Love at Risk's sub-theme song titled "An unfinished love song". The word "Unfinished" refers to Chriz's constant dedication and passion to sing more well-received songs for her fans and audiences.


Peter Tan, Founder of The Music Clinic make a blissful special appearance of the night to support her student's Chriz Tong. Both of them had also sung a new romantic song which will be releasing in next year.


Some of the popular TV drama series theme songs compose by Chriz Tong was sung during the concert, such as "Kampong Ties", "Truth, Virtue and Beauty" of the drama "Don't Stop Believe in", "Coffee Love Song" of the drama "96°C Café".
Chriz Tong Thank Everyone who came to her Unfinished Concert! ^^