Hi Readers! Welcome back to my blog! Happy Chinese New Year to everyone here.. woohoo Have you enjoy your day? For me, Yes! haha.. If you have followed my twitter, you guys will know that i been tweeting about my cny today..
Chinese New Year Day 1… Went to my grandma house in the morning to 拜年. As usual met all my relative and collected lots of ang pao from them.. haha.. Everyone was happily chit chatting, gambling with MJ and cards & eating with cny goodies.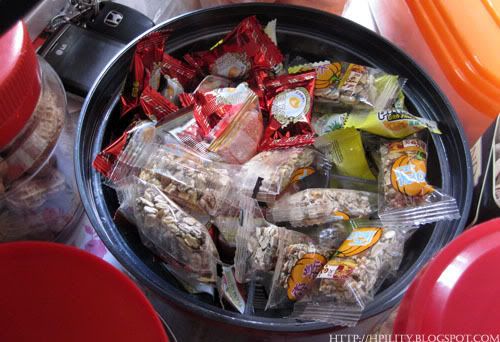 I ate alot Bak Kwa Today!
Cousins gamble from young!
Table swimming heard before? Mahjong with the adults! haha

We went from one relative house to another relative, everyone just enjoy visiting one another to see the cny decoration as well as exchange good fortune.. oh yeah.. i think i drank alots of alcoholic drinks today.. lols

Chinese New Year! A big day, how can i forgot to take picture during this wonderful traditional new year celebration?!!! hahaha… Yup i did shot quite a number of picture today.. Most of them i had uploaded on my facebook! *sharing 3 photo below here*

Lo Hei with family member before the dinner start. Huat ar everyone! Somehow i find it this year, Lo Hei for me quite fun! haha.. I'm going to Lo Hei with G+ member soon!!
Nice Abalone Eaten
Family dinner with delicious food on the table!

Well, i had enjoyed my Day 1 of Chinese New Year in 2011. Now looking forward to the rest of the days..! haha.. Hope within these 15 day can enjoy as much as possible, meeting and visiting more friends house! Happy New Year to everyone once again! Huat ar!