It's Thursday! Are you ready to eat some nice chocolate Swiss Roll and cheesecake? If you have followed twitter, you guys will know that my tweet did mention about Chef Icon which I visited last week located at 5 Kampong Bahru Road in Singapore (nearest to Outram park mrt station).
About Chef Icon:
After many years of amassing traditional techniques and innovative ideas in baking, we at Chef Icon decided to pursue only one direction: running a 100% Natural Bakery that offers nothing less than the best to the discerning palate. [Read More]

Chef Icon maintain its high quality nature bakery of food with No Preservatives, MSG, animals gelatin, animals meat, liquor, Onions and Garlic. Example from Chef Icon: "when we bake our decadent Blueberry New York Cheesecake, we use real blueberries, with its natural juices extracted to bring out both its flavour and its freshness in every bite."

One very unique thing i would say that, it's just a simple chocolate cheesecake as well as Hokkaido Swiss roll yet the chocolate cream taste really awesome! Smooth texture of sponge layer around the cake look great and apparently it expand my appetite.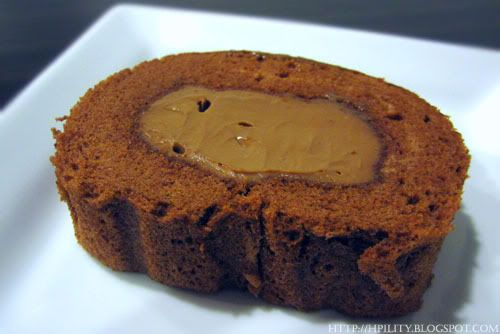 Italian Gelatino Tiramisu

Chef Icon two signatures best seller cake – Chocolate Travona and New York Cheese Cake. If you have a chance to drop by Chef Icon Nature Bakery shop, these are the 2 cake you definitely must try!

However, a good and high quality of things always come with a certain price to pay with but is totally worth it to fulfill your empty stomach. Haha… Hurry visit Chef Icon Nature Bakery at 5 Kampong Bahru Road now! Good place to chill out with your friends and have a nice cheesecake along your chit chat session.