Eating and Chilling out is a way to enjoy life especially during the humid weather of Singapore. Hence, I had a casual lifestyle with a group of new friends I met during last Saturday and it was a great opportunity that we visited the Verve Pizza Bar Restaurants located at marina bay waterfront promenade.
Sunny Saturday, we chilled out at the Pizza Bar, having some chit-chat session with friends as well as enjoying the breeze blowing onto our faces. Likewise, it came along with good foods which recommended by the Verve Pizza Bar Restaurants manager.
The foods menu of Verve Pizza Bar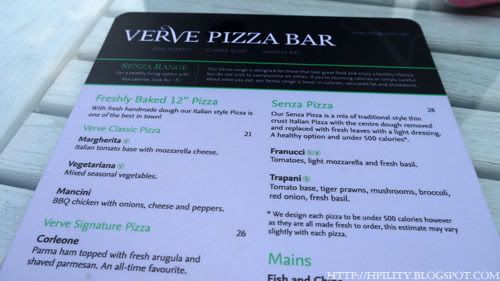 By looking at the Verve Pizza Bar food menu itself, I knew that it going to be a great dish of the day! Their specially was their handmade pizza, coming in with different unique flavour and it pizza crust was soft enough to consume and it taste delicious too.
Hence, selection of authentic Italian thin-crust pizza (Enzo Peking duck, Altobello Spicy Beef, Mancini BBQ Chicken, Capricciosa ham & artichokes – from $21-$26 per 12″ pizza)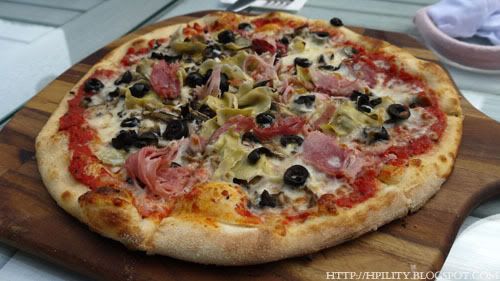 Love the Pizza soften texture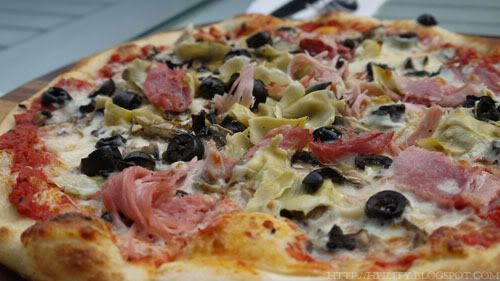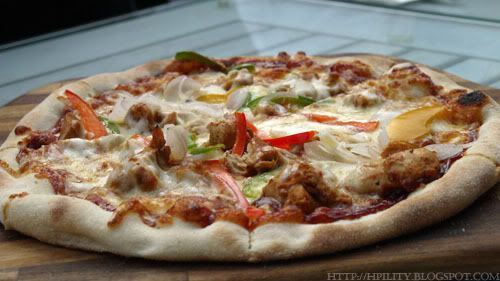 A slice of traditional Italian pizza
Calamari was been served to us too!
Potato Wedges with Chilli Crab dip

Well, other than having the fresh handmade traditional Italian pizza, we also tried their mouthful
Verve's Calamari with Garlic Creme and Potato Wedges with Chilli Crab dip. Somehow thanks for the great chances itself, on the same day, I also tried out their two popular drinks such as; Apple Martini and Ice Latte with ice cream pop on it and lastly, their Italian Gelato ice cream.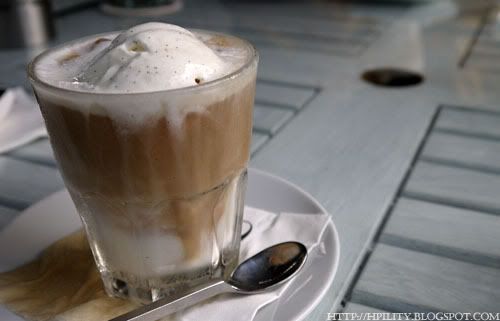 Hence, selection of gelato ($6 per scoop) – Forrest Berries Sorbet, Decadent Chocolate, Lime Sorbet, Chocolate Baileys, Hazelnut, Pistacchio & Green Almond, Vanilla Cognac, Cookies & Cream.

It was a great day with great foods! Look at the cute little girl below here! Yup, Its Jerome's little daughter! Hahaha… So cute with the bunny hairband and I guess she had enjoyed her dining time at the Pizza Bar too. Haha

Alright, if you manage to drop by Marina Bay City gallery, feel free to visit the Verve Pizza bar just right beside the Marina Bay City Gallery! Well, is recommended that, you can bring either one big group of friends or just family to have a delightful meal at this cooling & relaxing dining place. *Smiles*