Thanks Sony Pictures Singapore for the great invitation to Captain Philips movie premiere last evening. I am glad to have this opportunity to catch Captain Philips movie in advance before everyone does and i like this movie alot!
Captain Philips Movie Review:
Captain Philips Movie is film based on true story of Captain Richard Phillips facing a hijacking situation by Somali Pirates, the book of "A Captain's Duty: Somali Pirates, Navy SEALS, and Dangerous Days at Sea". Hence, director's Paul Greengrass had transform the whole incident and experience into a thriller action movie lead cast by Tom Hanks.


My review of Captain Philips Movie is that, it has a great smooth story flow, the dramatic climax was impressive as it able to catch audience attention and also, the moral of story of this movie was very inspiriting and motivating. Thus, the main story between the captain and pirates had also touched me with their attitude and profession. Likewise, 'Never give up' and 'professionalism' is the key message in this movie.
In life, everything will be fine if you think positivity. The wisdoms of this movie had showcase the spirits of Navel Team in planning out the work flow of rescue a hostage and how they solve critical problem in the smartest way when they facing a terrible situation. Want to know more? Do watch this movie in the cinema theater!! The Captain Philips Movie will be release in Singapore cinema theatre on 14 November 2013, it's recommended and I rate Captain Philips movie 4/5 stars.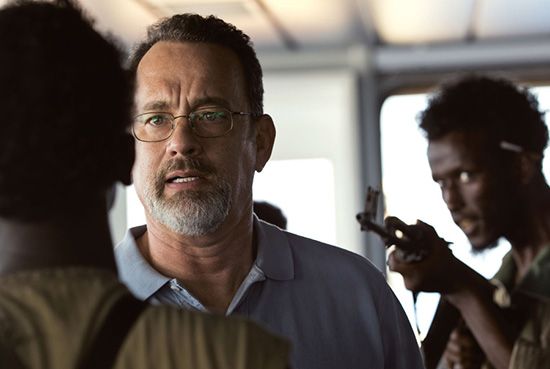 Captain Phillips Movie Synopsis:
Columbia Pictures' action-thriller Captain Phillips stars two-time Oscar winner Tom Hanks in the true story of Captain Richard Phillips and the 2009 hijacking by Somali pirates of the US-flagged MV Maersk Alabama, the first American cargo ship to be hijacked in two hundred years.