03/03/10
Wednesday
Alice In Wonderland Movie Gala Premiere
Yesterday was a great Gala premiere night with media people. Yes! Attended the Alice in Wonderland movie gala premiere yesterday at Shaw Orchard. Many media people was invited to this gala premiere too.

Time about 7.30pm, many people start queuing to get their tickets…Can said that yesterday the queue was super long!! haha, Below here were the Nuffnang booth section…Spot your face!

Movie Screening start around at 8.30pm ~ 9pm. After we collected our tickets, we still left with 45 minutes to spend before we check in our electronic device. Oh yeah, There were some other media company such as Mediacorp and InSing! Saw some mediacorp artists there too! haha

Took Quite a number of group photo with bloggers within this 45min before we enter the cinema. Great to see and chat with them too…haha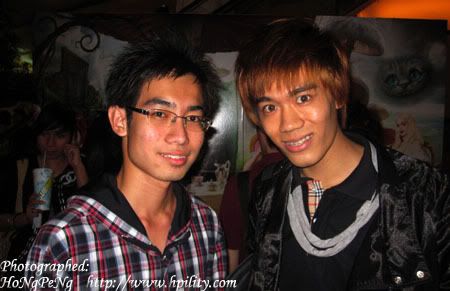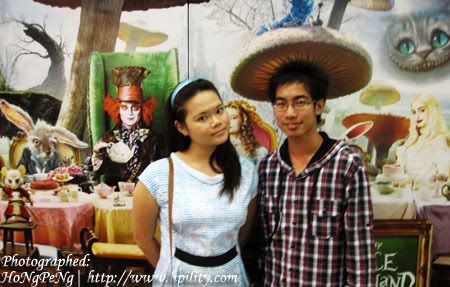 2 GlitteratiPlus VP!
Denise Dawn JianHao Me and Joyce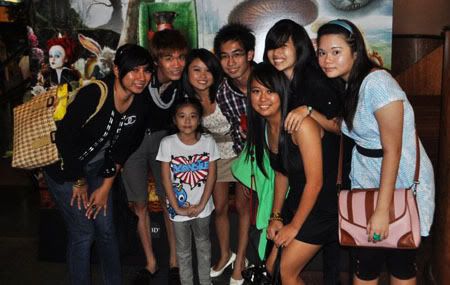 Photo with Alice in Wonderland Characters!
Photo with Alice in Wonderland Characters! (Close Up Shot)

Once again, Thanks to nuffnang for the gala movie tickets! Glad to see many bloggers there and really do enjoy watching the movie..haha below here our nuffnang bloggers group photo. 🙂

As i said, Childhood Story Turn into Movie, Tim Burton make great animation film..No regret after watching his movie…Overall, I rated this movie 4 out of 5 stars..A Must Watch animation movie!
Tats all for today!
Thanks for your reading and viewing!
[Do Comment/Tag Before you leave this blog]