Equip yourself with essential anti-drug knowledge today! Introducing the Nelzon mobile game application launched by Central Narcotics Bureau (CNB), in collaboration with Preventive Education Unit (PEU) and School of Interactive and Digital Media (SIDM), Nanyang Polytechnic. The purpose of this Nelzon game application is to educate youths on the detrimental effects of drug abuse through interactive gameplay, designed by youths from NYP!
About Nelzon Game Application:
Nelzon is a 2D survival runner game where players take on Nelzon's (Avatar) role to evade and battle the Evil Conscience who constantly appears from nowhere to tempt Nelzon into taking drugs. Players will have to guide his avatar, through jumping and sliding, across 5 different game scenarios to avoid drugs and collect sufficient rewards (Coins, Books and Power-Ups) to last him through the day. The longer Nelzon survives, the higher your score!
So who is Nelzon?
Nelzon is a 15 year old school-boy whose family is plagued with serious financial problems. He is doing his part to ease his family's concerns by slipping in numerous odd jobs. He is exhausted having to balance between studies and work. He feels severely stressed-out and at this critical juncture, a mysterious stranger approached him to offer drugs. He knows that drugs are harmful and that consuming drugs is an illegal act.


My Verdict:
"The strongest drug that exists for a human is another human being." In other words, I personally think that peer pressure is the number 1 reason why youths and people are abusing drugs. One should always remember this – Real friends would not harm you; and real friends will never offer you drugs. You should think twice if someone offers you a foreign substance.
Nelzon is an interactive game application designed to educate youths on anti-drug knowledge. The gameinterface is also designed to be user-friendly with simple game controls.
The key to progress in this game is to avoid drugs and to collect as many coins and books. In this game, you will have to "Jump" and "Slide" across the 5 different scenarios which were created to simulate a 'typical day inNelzon's life'. If you happened to knock into some obstacles, you will suffer from sudden drops in the coin/book meters and also get "hit" by "drugs" and their harmful effects. Talking about compounding the misery indeed!
Although Nelzon may seem like another mobile game app, it presents a deeper meaning and significance than what you see on surface. Besides equipping me with a greater understanding of drugs and their harmful effects, it also made me realise how important our lives are. There is a "Redemption stage" in this game if you (Nelzon) did not manage to survive at your first try; however, there is no such thing as a second chance in reality. Drugs are harmful. Drugs destroy lives and relationships. Why should one risk his/her bright future by flirting with drugs? Please remember this, because life does not always give us a second chance.
Here are the guides on how to play 'Nelzon' Game!
First of all, you need to download the Nelzon Game Application on either your Smartphone or tablets. This application is available on Google Play Store and Apple Store today and is FREE FOR DOWNLOADS!
Next, proceed on to understand the game tutorial before playing it!
Press the "JUMP" or "SLIDE" to avoid obstacles!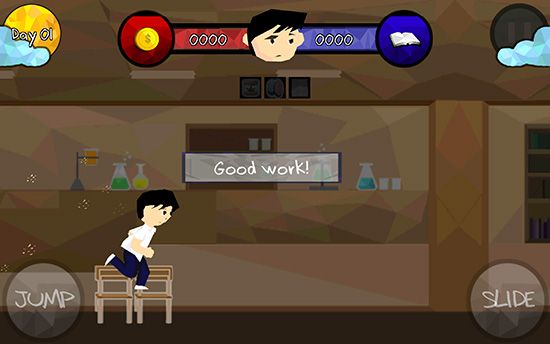 When you are at the "Redemption stage", follow the instruction and collect enough green ribbons to gain an extra life.


Congratulations to yourself if you see this screen! This means that you have survived one difficult day! Yay! If you had collected sufficient coins/books, you can use them to trade for Power-Ups to help you survive the next day!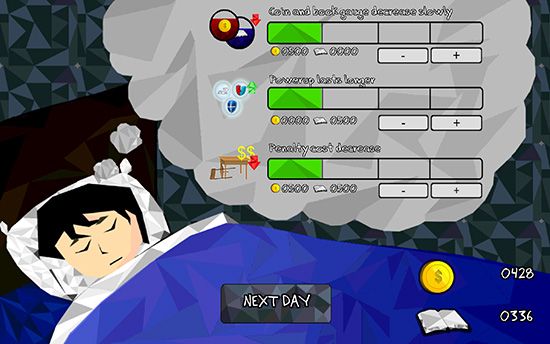 The screen that you do not wish to see (Game over Screen)! It means that Nelzon has fallen victim to drugs and hence, a tragic ending. By the way, feel free to share your scores onto your Facebook accounts and challenge your friends to play too!
Stand a chance to win $50 Capita-Malls Vouchers!
All you have to do is to play the game and answer questions!
Starting from 26th June 2015, there will be 12 weekly Facebook Contest on CNB's "Life Does Not Rewind" Facebook Page (1 contest per week)! Download and play Nelzon to win vouchers!