Welcome to the brand new year with new adventures. For Singapore travellers who are deciding where to travel for this year's long weekend getaways, let the travel experts at KAYAK.sg to share with you the top six recommended destinations you should be visiting this year. Plus, for those with saving money on their list of New Year's resolutions, KAYAK.sg also reveals the best time to purchase flight tickets to get the best deals. Here are the Top 6 cities you should visit this year 2016:

1. Bangkok, Thailand
With its tropical-all-year-round climate, there's never a bad time to take a city break to Bangkok for a weekend of retail and food therapy. Travellers can shop till they drop at the famous Pratunam Fashion Mall or indulge in the finer things in life at the new Emquartier. Foodies will enjoy Bangkok's happening café culture: try 24 Owls at Ekkamai for brunch and After You at Siam Square for dessert. After a long day of browsing and munching, unwind those knotted muscles at Lek Massage in Siam Square. The therapists work their magic with great back, shoulder and neck massages for only 300 Thai baht per hour.


2. Hong Kong, China
Hong Kong might not be the most traditional Christmas destination, but there's plenty of holiday cheer to be found at Winterfest, a month-long Christmas-themed festival. Travellers can take a night-time stroll to see the city's skyscrapers decked out in festive lights and decor for the season. Whether on a shopping spree, an egg tart binge or simply looking for a change of scenery, this buzzy city keeps everyone entertained from dawn 'til dusk.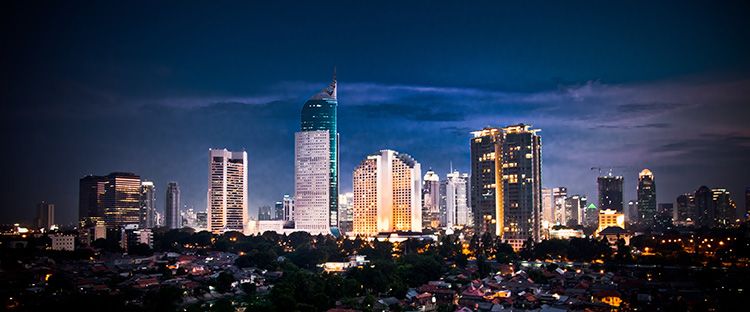 3. Jakarta, Indonesia
Head to Jakarta over Chinese New Year for the chance to tuck into the city's famous gastronomic delights. Jakarta's thriving local food scene offers an abundance of mouthwatering cuisine, from local street food markets, to fantastic restaurants. Must-try local delicacies include Bebek Goreng, a fried duck, and Kerak Telor, a spicy omelette, which are easy to find along the bustling streets of Jakarta. For those who cannot get enough of Indonesian food, daily cooking classes are held at the Jakarta Culinary Center where budding chefs can learn local cooking tips and prepare their own traditional Indonesian meal.


4. Seoul, South Korea
To catch a glimpse of Seoul's beautiful fall colours, visitors should stroll the ginkgo tree-lined streets of Garosugil in Gangnam or the beautiful park surrounding Gyeongbokgung Palace. From the palace gates, the best route is towards Samcheong Park along the scenic Samcheongdong-gil Road, which is lined with small galleries, restaurants and shops. For a rock-climbing fix, the adventurous can take on the jagged peaks of Dobongsan in Bukhansan National Park — the most walked destination in Korea — or hike up Gwanaksan for spectacular views of Gangnam and Achasan. The reward for all of that effort? Outstanding galbi or Korean barbeque — it can be found on almost every block in this food-obsessed city.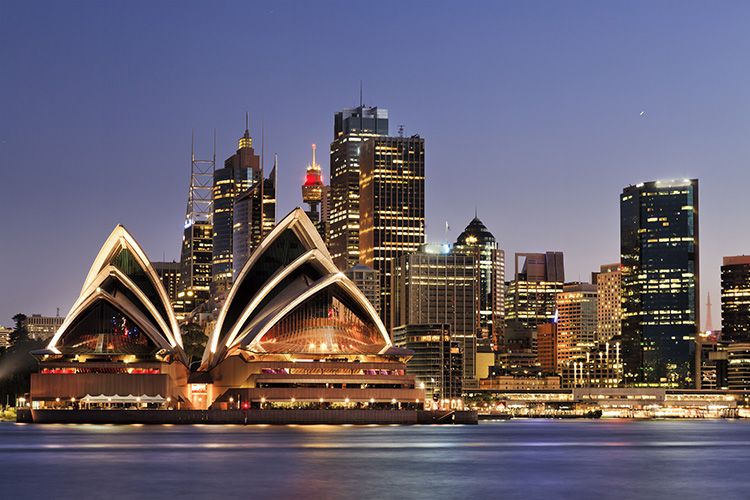 5. Sydney, Australia
With the temperature inching up towards 20 degrees celsius, August is a great time to pay Sydney a visit and soak up a bit of winter sun. Arrange a whale watching tour to catch a glimpse of these impressive creatures and explore the city's most famous landmarks, the Sydney Opera House and Harbour Bridge. On Sunday morning, drop by the Bondi Beach Market to pick up all manner of locally-made handicrafts, from jewellery to soap. With plenty of live music venues and speakeasies, Australia's biggest city will easily keep travellers entertained for a long weekend and leave them wanting more.


6. Taipei, Taiwan
Those who have never been to Taipei should resolve to take their taste buds to Shilin Night Market in 2016. Adventurous travellers can immerse themselves in Beitou's public hot springs and then hike on a woodland path up Elephant Mountain for beautiful views of Taipei 101. This modern metropolis is a treasure trove of art galleries and museums; visitors will enjoy a deeper understanding of Taiwan's history and Japanese colonial influences. The long weekend can be ended with a touch of mysticism – a fortune reading by a bird in Lungshan Temple MRT station.
Photos Credit: Kayak SG