Have you visited Singapore's largest garden city? Yes, it is Singapore Botanic Gardens. This magnificent garden was created since the year 1859, and today, Singapore Botanic Gardens is now listed as UNESCO World Heritage Site. With more than 150 years of history, the gardens have held a unique and significant place in the history of Singapore and the region.
More than thousands of species can be found in Singapore Botanic Gardens. Hence, visitors will be able to learn and appreciate the unique plants and trees collection through various thematic walks within the natural environment.
Well, not to worry if you get bored when visiting the Singapore Botanic Gardens. A quick guide to all locals and tourists, here are the 15 things you can do at Singapore Botanic Gardens.
1. Selfie/Wefie with the Black Swan
At the Eco-Lake, you will see a family of elegant black swans as well as other animal species. The black swans are not scared of humans, therefore here is a good opportunity to get a selfie or group photo with the black swan.

2. Hop onto the Swing
A long walk sometimes can be quite tiring especially dating on a sunny day. Slow down and take a rest at the swing with your loved one and enjoy a soft and natural atmosphere.

3. Picnic Session
Spend a chilling afternoon and hold a picnic session at Singapore Botanic Gardens to build up the relationship bonding with your family/friends.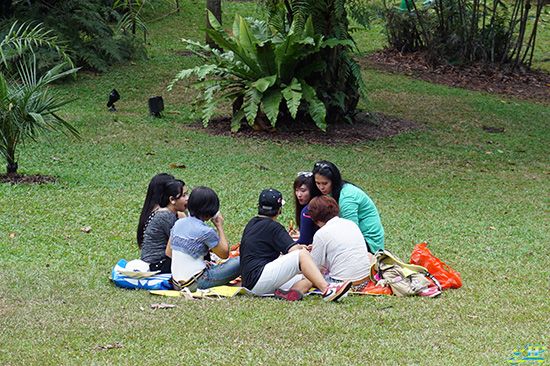 4. Take a look at the Bandstand
Singapore Heritage Memories, the octagonal gazebo known as the Bandstand is now a favourite wedding photo spot and an iconic landmark of the Gardens.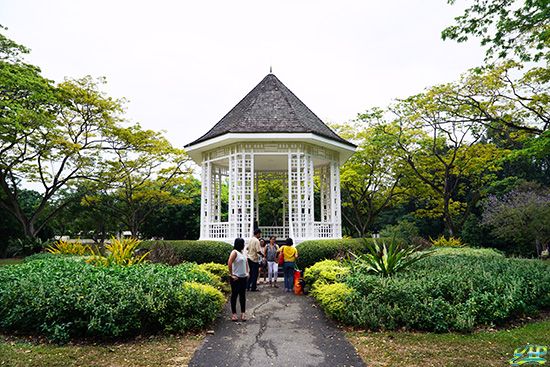 5. Visit the National Orchid Gardens
For flower lovers, National Orchid Gardens will be your heaven. You will see more than 1000 species and 2000 hybrids on display and photography are allowed along the National Orchid Gardens trails.
6. Exercise
Breathe in the fresh air and feel the cooling atmosphere, Singapore Botanic Gardens allowing you to have a peaceful jogging exercise around the garden for you to maintain a strong healthy body.

7. Walk Along the Trails
Walk along the trails to explore more different kinds of interesting species at Singapore Botanic Gardens. Do always get your camera ready!

8. Look out for the "5-Dollar" Tembusu Tree
This is one of the famous iconic trees in Singapore Botanic Gardens. If you take out your SG $5 Note, behind the 5 dollar note, you will see a picture of a tree. Yes, it is! The "5-Dollar" note Tree is known as Tembusu Tree. Hint, this tree is somewhere near Swan Lake! Don't miss it!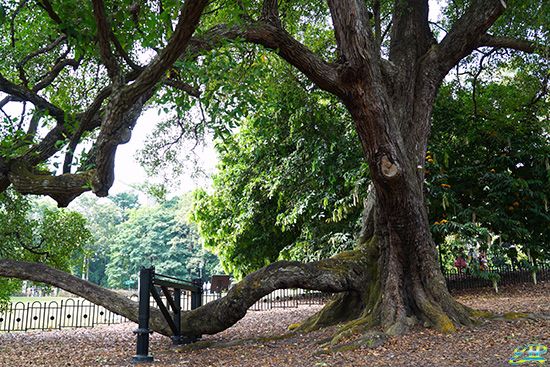 9. Feeding the Fishes in the Lake
This activity only applies to some of the lakes in Singapore Botanic Gardens. Do watch out for the "signboard" before feeding it.

10. Drawing/Water Painting
It is always a good experience to merge your creative art talent with the nature surrounding. Give a try to draw or do water painting under the huge solid tree. You might have a wonderful masterpiece.

11. Get Up Close with the Animals
Living creatures are around Singapore Botanic Gardens. Take a slow pace and get close to the beautiful and adorable animals. Do not hurt them; otherwise, they might attack you back without warning.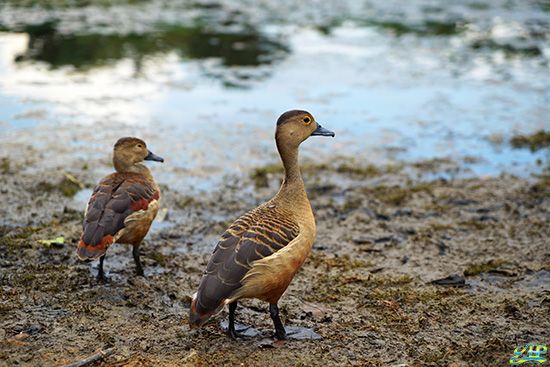 12. Admire the Nature Flowers
As mention, in Singapore Botanic Gardens there are more than 1000 species. Well, slow down your pace and get ready for your camera to capture the flowers moment.

13. Photography Shoot
In this garden, you can explore up to a landscape, nature and portrait photography shoot. Therefore, don't miss out on this chance to capture your memorable moment at Singapore Botanic Gardens. Because you only live once (YOLO)!

14. Discovery of White Swans 
The White Swan is located at Swan Lake, which is a major attraction in the Singapore Botanic Gardens. It is the first lake constructed in the year 1866 and today it is the oldest ornamental water feature in Singapore.

15. Blogging
Blogging or micro-sharing can be anywhere and anytime. With the empty nature space provided, blogging in this cooling environment is definitely a good choice. Bloggers do bring your laptop along and give it a try! Cheers.
Check out Kalmbach feeds website to learn more about the Chicken Feed products.