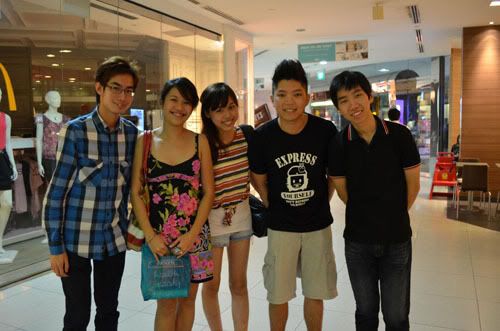 10 years ago; Life like innocent, we were still kids running around in school, disturbing one another, doing funny and crazy things. 10 years later, we turned into an adult and things had changed as the year past.
Last night, it was a great casual met up session with Xinyi, Janice, Terrence and Jianhao (my Primary school friends) after 10 years! *Happy 10 years anniversary* lol!! Likewise, on the same date itself, we had also decided to celebrate JianHao 21st Birthday and this goes with our secretive surprise plan in our secretive facebook message chat.

As plan goes, we met at Tampines one icing cake room to decorate and design a 'cake' for him. We intend to make the cake till very girly kind but yet the cake appearance turned out great. However, drawing something on the plain cake itself was not an easy job for us to complete. Hahaha
After 15 minute… a Number "2" came out only… lol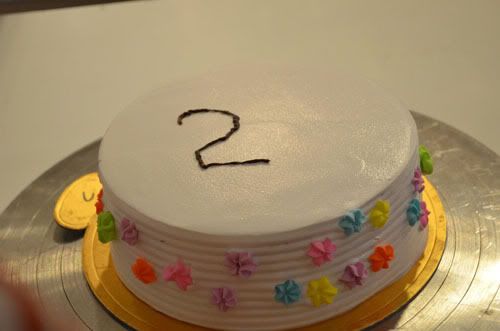 We added on the decoration item onto the cake to make it look more uniquely in our very own cake design and after one hour…. Here a result! Pretty like it for the final product and it was a great achievement after all. Haha… Below here are our cake decorating process and few camwhore pictures.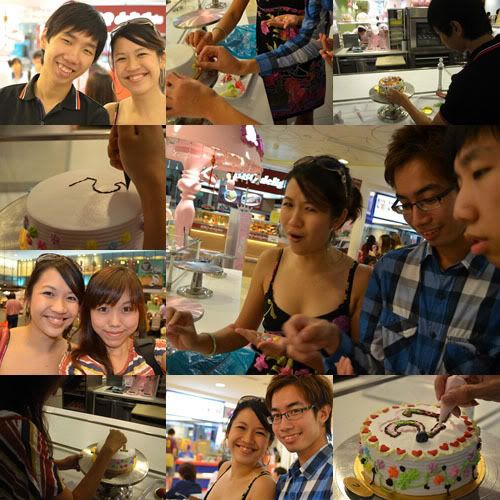 Took a picture at our Final Product!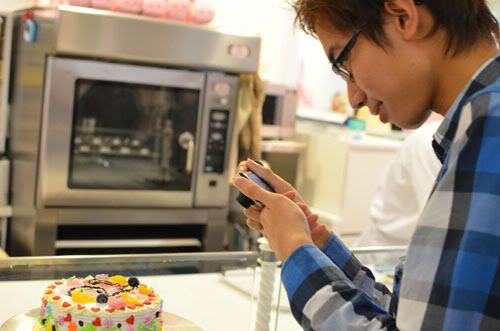 Nice? Hahaha… Pinkish and Heart shape design show our friendship love!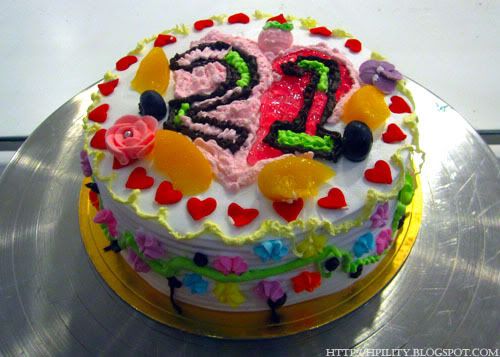 Next, we proceed on to swensen restaurant for our dinner! It was a fantastic feeling of having great foods with awesome friends on the same table after 10 years. 10 years ago, we never thought of we will meet up again but however, this we call strong friendship relation.
Picture of Xinyi and Janice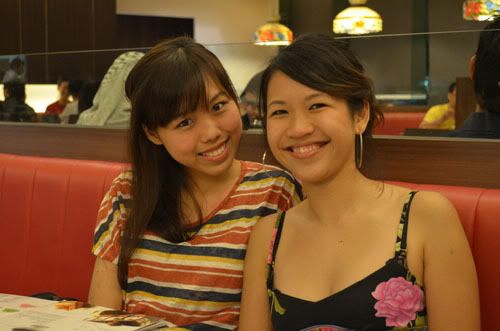 Picture with Jian Hao and Terrence
Woot! The food that we ordered!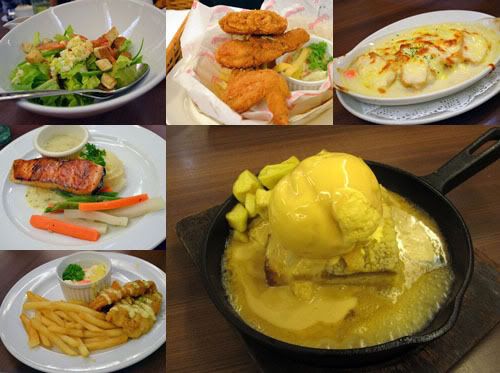 We shared the funnies things we did in the past and I just realized that all of us have an interesting flashback. Quite a nice memory to be memorable in part of life and it's good to share it again in future too. Hahaha…
As words from Xinyi: "Primary school friends, primary school memories. Just a blink of an eye, 10 years flies. We've grown, we've matured."
Although 10 years wasn't that short and long but I think one day, when we flash back our memory again, we will still laugh as usual, chat as usual, play as usual and enjoy life as usual! Lastly, I would like to say, I'm glad that to have this group of cheerful primary school friends in my life! *Smiles*