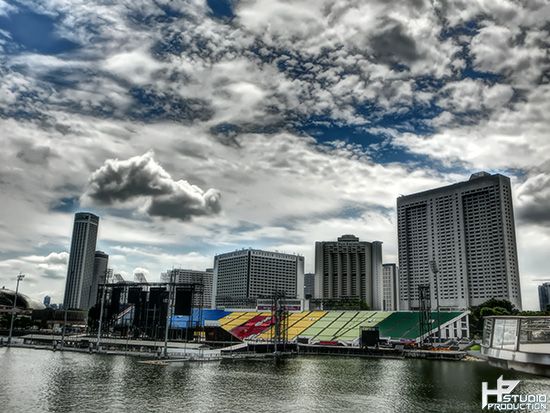 In less than 24 hours, we are going to welcome the new year of 2014!!! Woohoo!! Are you people excited!!? Where you will be countdown this place? I will be countdown my new year at MARINA BAY SINGAPORE!!! *Scream*
Tomorrow Marina Bay Singapore will be filling up with pools of people for the countdown 2014, Most of the people will have plan to "camp" at one place to watch the Marina Bay Countdown Fireworks. Well, if you are going to Marina Bay for the countdown 2014 with your friends or family, here are the 10 useful survival tips to keep you energetic till the very last minute of the day.
10 Tips to Survival Countdown 2014 at Marina Bay Singapore:
Weather may be kidding us, Either Sunny or Rainy Day, Remember to bring a portable fan and umbrella with you.
Do drink bottle of Mineral Water.
Bring your Card Game/ipad or PSP to kill time while waiting for the countdown.
Picnic at Marina Bay is FREE! Good opportunity for you to gather with your friends and family.
Photo-shoot around the Marina Bay Singapore! Capture your best memorable moment at Marina Bay.
Avoid driving to Marina Bay area as it might have massive jam due to overcrowds.
Have a walk around Marina Bay, visit the carnival and participate in game contest while waiting for the countdown to start.
Don't wear thick clothes; but do Wear comfortable.
Make New Friend at Marina Bay
BE HAPPY * BE AWESOME * BE YOU WANT TO BE!
HAPPY NEW YEAR 2014 TO EVERYONE
HAVE A FABULOUS COUNTDOWN 2014!